Our Top Three Products for Color-Treated Hair
by
Coloring your hair is a great way to achieve a vibrant and beautiful color, or even experiment with something new. However, it's a well-known fact that color treatment doesn't come without consequences. It can leave your hair dry, brittle and damaged. This is because color treatment can actually change the inner structure of the hair, causing a lackluster look and dryness. This is even more common if you frequently color your hair to hide roots or gray hair.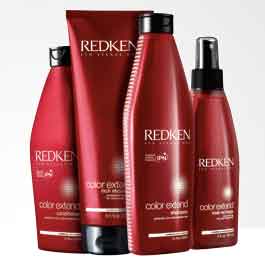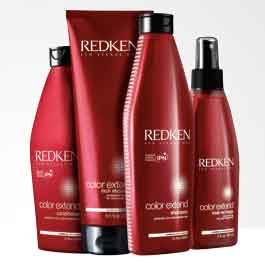 Luckily, there are amazing products to combat these negative side effects, and we're listing our favorites below.  Stop by Florida Academy to purchase these products designed to lock in color and keep your hair looking and feeling healthy.
Redken Color Extend Magnetics Shampoo
This color-protecting shampoo is sulfate-free, lightweight, gentle, conditioning and cleansing.  It uses Redken's IPN technology and amino-ions to leave your color-treated hair three times more fortified.
Redken Color Extend Magnetics Conditioner
This color-protecting conditioner provides targeted repair to not only detangle your hair, but also leave it feeling smoother, softer and more conditioned. Additionally, color treated hair is three times more fortified because of Redken's IPN technology and amino-ions.
Redken Color Extend Magnetics Deep Attraction Mask
The sulfate-free hair mask for color-treated hair uses zinc gluconate and IPN technology to extend the life of your hair color. It strengthens the hair fiber and strands with intense replenishment to leave your hair feeling softer, smoother and more fortified.