The Massage Guide – Which One is Right for You
by
With the holidays upon us, massages make great gifts for others, or yourself if you're feeling the stress that sometimes comes along with the holiday cheer. There are lots of massage techniques and types to choose from (over 200, to be exact), which can be confusing when trying to decide the right massage for you or your loved one. We're here to break down the most common techniques with the massage guide, so you can easily choose the massage that best suits your needs.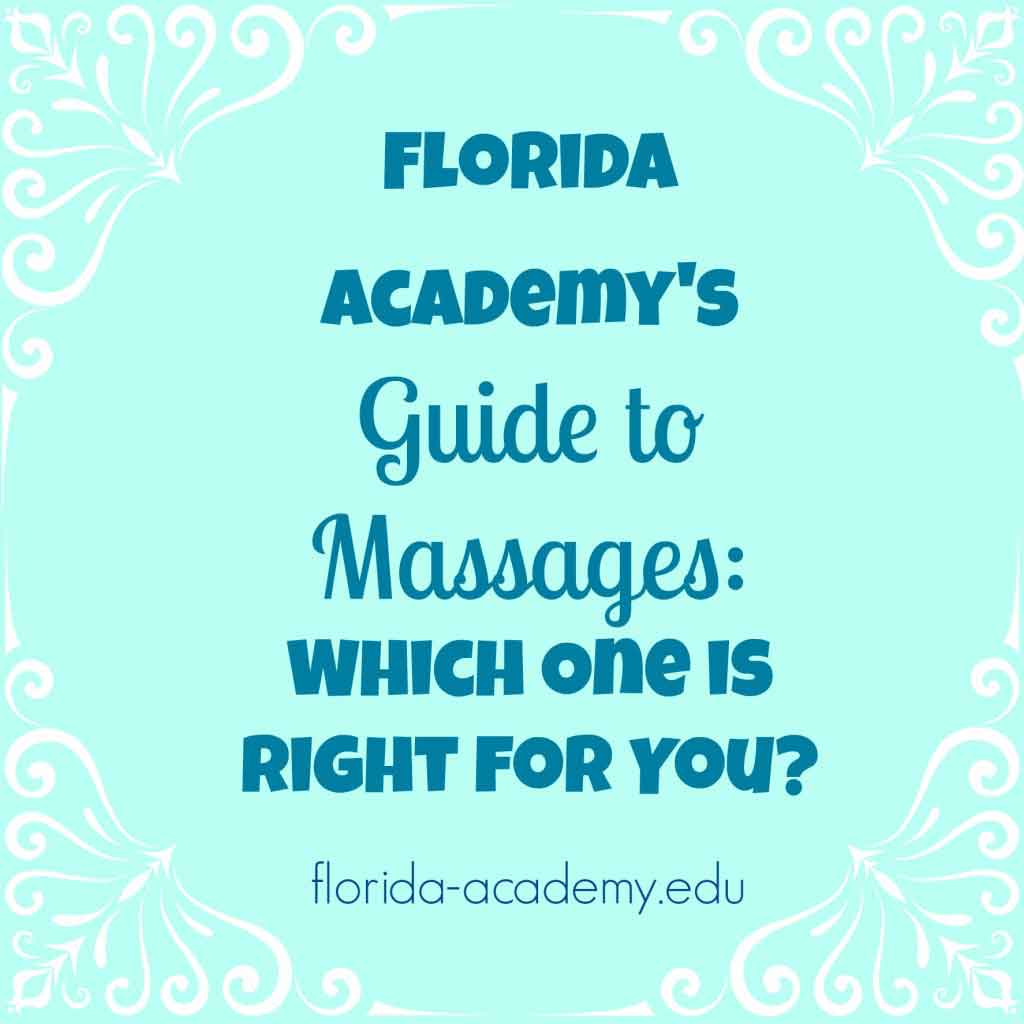 Swedish Massage
This is the classic, most common type of massage. It involves five basic strokes: long sliding strokes (effleurage), kneading (petrissage), rhythmic tapping (tapotement), friction and vibrating and shaking.
Best for: Relaxation, stress relief and reducing joint stiffness
Deep Tissue Massage
A deep tissue massage is similar to Swedish massage, but with deeper pressure applied onto specific knotted muscle areas. The focus is on the deepest layers of muscle tissue, tendons and fascia.
Best for: Treating problematic, stiff areas.
Hot Stone Massage
This form of massage uses hot or cold water-heated stones to apply pressure on the body. The stones are smooth and can be covered in oil to perform strokes. The heat helps release tension in the body so the muscles can be deeply penetrated.
Best for: relaxation, releasing tense muscles
Trigger Point Massage
This involves deactivating "trigger points" that cause pain by cycles of penetrating pressure and release. This style focuses on specific tight areas of the body rather than the whole body. It can help manage pain from chronic injuries.
Best for: Chronic muscle pain
Sports Massage
Designed specifically for athletes, this massage combines multiple techniques to treat areas related to your sport. It commonly includes kneading, joint mobilization and manipulation.
Best for: Athletes looking to prevent injury, athletes preparing to perform for a race/event, or injured athletes.
With Florida Academy's 600-hour massage therapy program, you learn not only the fundamentals needed to start your career as a therapist, but also practical hands-on training in a real-world setting to prepare you to administer a skilled Swedish Massage. With our 900-hour therapeutic massage and allied modalities program, you learn not only the materials and practices of the 600-hour massage therapy course, but get to use medical devices such as e-stim machines, near infrared light therapy and ultrasound, and also learn various allied modalities that graduates may encounter in various health care and spa settings.