Massages in the waiting room?
by
Florida Academy was honored to be featured on NBC 2's Health Matters segment that highlighted our students offering massage therapy to patients in the Gulf Coast Medical Center.  Massages in the waiting room.
Florida-Academy's Massage Therapy Students Got Highlight
Here's an excerpt from the piece…
They set up shop three days a week and in two months they've given 500 free massages. This is no day spa. It's a patient waiting area at Gulf Coast Medical Center.

"This is our surgical waiting area so we have many family and friends who are here, worried and stressed because their loved one's having surgery or an invasive procedure," says Claude Houle, director of surgery services.

Most of the people in the surgical waiting room expect to be here for a while. The massages give them fifteen minutes to relax and focus on themselves.

Therapists are students from a local massage school, in their final weeks before graduation.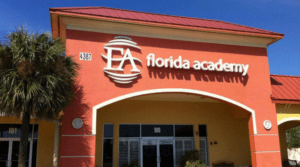 Read the full article at NBC-2.com ->
Additionally, our programs are designed to fit the needs of those who have the desire to start a new career right away. We realize, however, that life is busy. That's why we offer short- and long-term courses with various schedule options. Students can easily fit in their studies with other activities and launch their career faster.
Students who graduate from Florida Academy are consistently amazed at how much information they learn in such a short period of time. They learn skills to provide excellent service and successfully communicate with customers. By doing so, our graduates get a jump-start into their new careers without spending years in school.
Florida Academy graduates work everywhere, from five star resorts like the Ritz Carlton Naples to day spas like Massage Envy. In addition, some Florida Academy graduates have opened their own businesses.
We also offer Career Placement Help for students and graduates throughout their lifetime. Our Career Services representatives are ready to assist you with preparing your resume and finding the best opportunities to launch your new career. Our established relationships with local employers are a direct result of the high-quality candidates they hire from our programs.
Learn more about our programs and services and get ready to turn your passion into your profession!