Refresh Your Look in 2021
by
Why not start 2021 off with a refreshed look? It's amazing what something as simple as great skin or a fresh cut and color can do to boost your mood. We want you to start the new year not only looking your best, but feeling your best! Florida Academy has a number of services to refresh your look for 2015.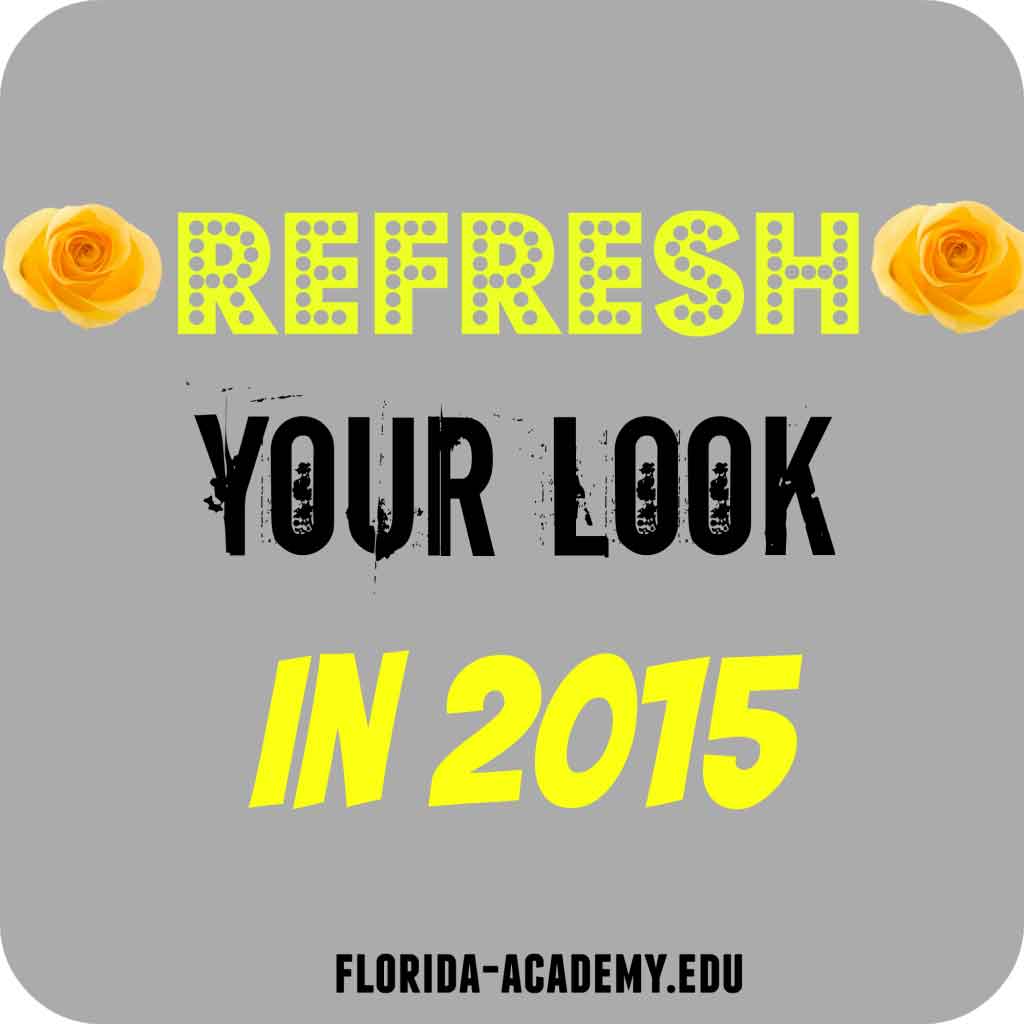 Body Wrapping
This soothing detox treatment helps rid the body of toxins. Body Wraps can also result in temporary weight loss to kickstart your 2015 health goals. Detox 2014 and kick off the new year on a healthy, happy note.
Chemical Peel
Get glowing, fresh skin with a chemical peel! The chemical solution is applied to the skin and allowed to soak in. After 1 – 14 days the skin will begin to peel, allowing new skin to grow in its place. This treatment is great for treating wrinkles, sun damage or discolored skin.
Cut and Color
Is your color dull? Have you had the same haircut for what seems like forever? A fresh cut and color can do wonders to your appearance AND your attitude! Stop by Florida Academy and change up your look in 2021. The best part of all: you'll be helping our senior-level students get the experience they need for their dream job!
Anti-Aging Facial
Start the new year with younger skin! Our anti-aging facial is full of anti-oxidants that leave your skin soft and hydrated. This deep cleaning treatment results in a mini-face lift with micro-current. You'll leave looking 10 years younger!
Enroll into Beauty and Cosmetology Program!
Florida-Academy
Florida Academy's professional education programs have the main goal of providing students with the training they need to start a career. We offer programs in Beauty and Wellness and Trade and Industrial. Our programs' curriculum are carefully tailored to prepare students for the challenges they will find in today's job market. We do that through a smart blend of in-class instruction and practical training. In our courses, students learn not only the latest techniques for their field, but also how to meet clients' expectations by providing remarkable service.
Why Florida Academy?
Technology is changing fast, and that means the landscape for professionals in probably all occupations is also changing at a fast pace. For HVAC professionals, equipment is always being updated and new solutions created in order to provide people with more comfort for their homes and businesses. For beauty and wellness professionals, new techniques, products and procedures are always being invented. Not to mention the ever-changing trends. Professionals in that field must keep up to date with all that is happening. A strong instruction is mandatory to achieve success in today's job market—an instruction that prepares students for their daily activities, and to provide high-standard customer service. At Florida Academy, students learn from instructors who have experience in that field. They know how to deal with clients, they understand the challenges of the industry and they love what they do.
Florida-Academy Benefits
Students in Florida Academy's beauty and wellness programs can expect to be trained in the latest professional services in cosmetology, skin care, nail technology and massage. They will learn the application of techniques, products used and how to keep up to date with the trends. Candidates must prepare to train techniques on real people and learn details about the industry, safety, guest services, and laws and regulations. Our purpose is to prepare the student to successfully face all the situations they will encounter in the real world.