Schedule an HVAC Inspection Before You Need Your A/C
by
Here in Florida having air conditioning is a necessity throughout the year. If you like to gamble, then just let your home's heating and cooling equipment keep running without regularly testing the system. You might get lucky and have no problems. However, you might be in for an unpleasant surprise: no A/C. To prevent HVAC problems, reduce electricity costs and help your system last longer, it's smart to give it a regular checkup in addition to changing filters regularly.
Prevent maintenance issues with an HVAC checkup.
If you want fewer repair expenses, scheduling preventive maintenance for your HVAC system can help. Being proactive can extend the life of your A/C and dehumidifier, and that saves you money. During an HVAC inspection, a technician will:
Identify damaged parts (if there are any)
Check the condenser unit
Clean the coils
Lubricate moving parts
Ensure the wiring is safe and electrical connection is tight
Look for blockage in the drains
Tighten loose hoses and connectors
Monitor the refrigeration levels
Remove dirt, dust and grime from the inside of the unit
Test the thermostat and indoor components

While the technician is at your home, have him or her also give your dehumidifier a checkup if it is separate from your A/C unit. The technician can inspect its fans, clean it and remove any blockage. In addition, he or she can look at the coolant line's foam insulation to make sure it is in good shape.
Know when to replace your HVAC system.
You've probably had some warning that your central air system is not working effectively. Maybe it doesn't cool as well as it should or makes annoying noise. Even if you've properly maintained your system, after 10 to 15 years you will likely need to replace it. Has your HVAC experienced any of these issues? Consider replacing it if it: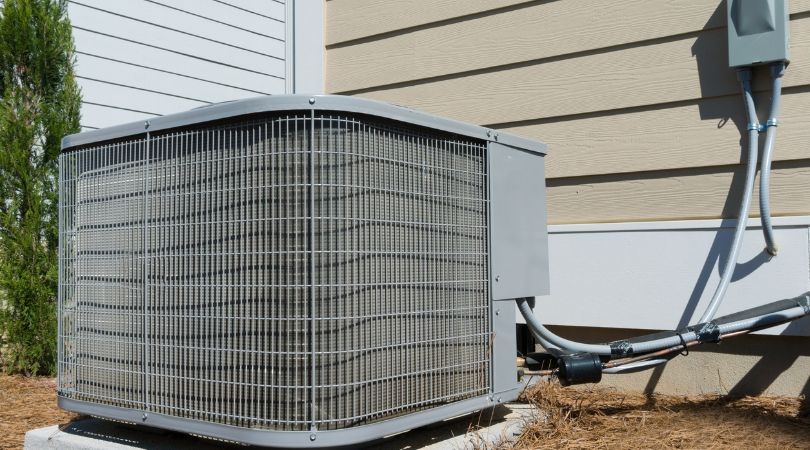 Runs more than it should or doesn't turn on
Leaks fluids
Emits an odd odor
Dispenses warm rather than cool air
Results in unusually high electric bills
Do your part to lower cooling costs and conserve energy.
The average annual energy bill for a typical single-family home is $2,060. Half of that, the U.S. Department of Energy says, is due to heating and cooling costs. If you switch to a high-efficiency HVAC unit, you can save 20-50 percent in energy usage. That saves you money. If you're not ready to upgrade yet, there are some other ways you can lower the costs of keeping your home cool and comfortable:
Block the sun's rays by closing your blinds and curtains during the summer.
Install a programmable thermostat that automatically adjusts the temperatures at preset times.
Use ceiling fans for better air circulation.
Insulate and seal air ducts for leaks and damage; it can save as much as 30 percent of your HVAC system's energy consumption.
Install energy-efficient window coverings.
Turn on the range hood when you cook and the bathroom fan when you shower to remove heat and humidity; just don't overdo it.
Clean your HVAC air filters monthly and the outdoor unit free of leaves and debris.
Seal cracks and openings in your home to keep warm air from coming inside.
Have an outdoor barbecue on hot days.
Train to become an HVAC technician.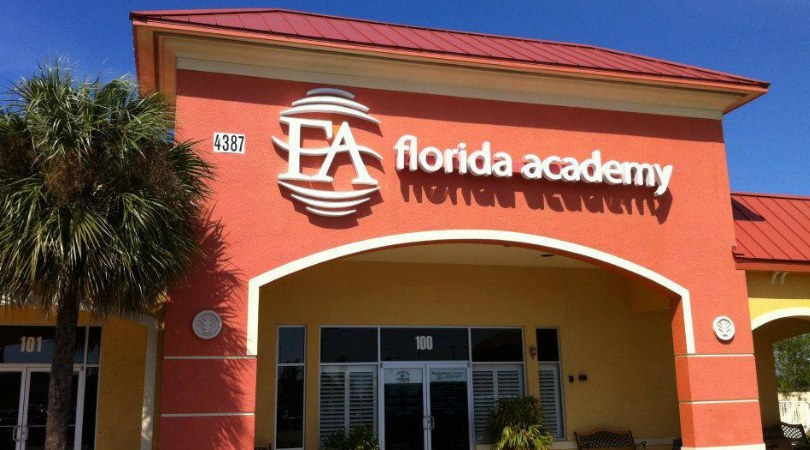 Florida Academy offers HVAC-R programs in Fort Myers, giving you hands-on education that employers value. Your instructors are all industry professionals who have done the job you'll train for. Moreover, you'll learn in a workshop on modern equipment that you'll encounter in your actual job. In just four weeks, you'll have HVAC skills that you can take anywhere. Even better, the Bureau of Labor Statistics says HVAC technician employment is expected to increase by 15 percent through 2026. That's good news for your career!
Choose from convenient day or evening classes that will accommodate your schedule and other obligations. Contact Florida Academy today to start learning the skills you need for an in-demand career in HVAC.