Massage Therapist Certification in Florida: What You Need to Know
by
If you've ever had a massage – or even sat in a massage chair in the mall – you know how it feels to have your tension wiped away and your muscles relaxed. It feels so good! Now, imagine helping other people reduce tension, ease joint and muscle pain and even lessen the symptoms of cancer and its treatment. That's the job of licensed massage therapists; but what are the requirements to get a massage therapist certification?
Certification requirements
Getting a massage therapy license varies by state and each state's health board. Before you can take your licensing exam in Florida, you must meet several prerequisites established by the Florida Board of Massage Therapy:
Be at least 18 years old
Hold a high school diploma or GED
Complete a minimum of 500 clock hours of study in a board-approved massage therapy program or complete an apprenticeship in Florida
Submit the application and fees
In addition, to receive your initial license, you must pass the Massage and Bodywork Licensing Examination (MBLEx). You must also take a two-hour prevention of medical errors course, 10-hour Florida Laws and Rules course and three-hour HIV/AIDS course. You must also request verification from all state licensing boards in which you hold – or have held – any health-related professional license and go through a background screening process.
To be eligible for re-certification, or to renew your license, you must take 24 hours of Florida Continuing Education (CE) every two years.
Where to study to become a massage therapist
If you begin a massage therapy training program at Florida Academy in Fort Myers, you can train to be a massage therapist in as few as 20 weeks. The comprehensive curriculum (with the flexibility of day and evening classes) prepares you to earn your massage therapy license. That qualifies you for a position in a clinic, chiropractic office, spa, hotel, fitness center, sports medicine facility, cancer treatment location and more.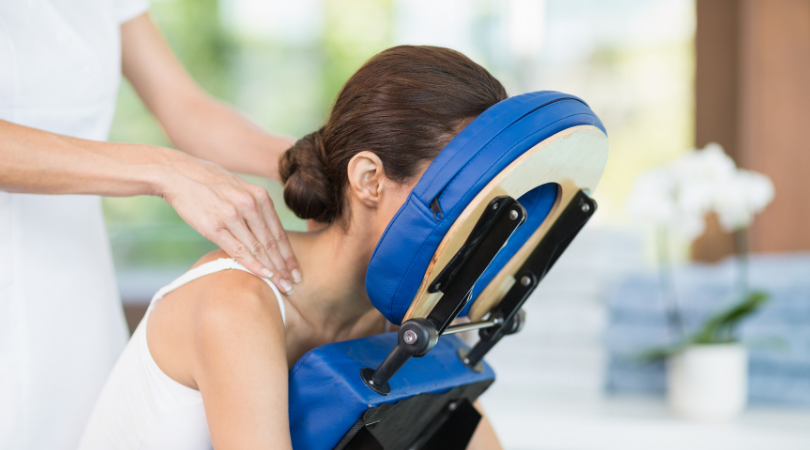 Florida Academy offers flexible hands-on day and evening classes, as well as a part-time massage therapy course program that lets you balance the responsibilities of work and family. Choose the minimum hours (600) massage therapy program to learn the basics needed to start your career, including anatomy and physiology, with hands-on training that teaches you to administer Swedish massage.

If you prefer, the number of hours required for the Innovative and Biologically Based Therapies program is 900, or roughly eight months. It includes the coursework for the other program plus additional practice in using medical devices for massage therapy and an introduction to related therapies you may encounter in the workplace, such as:
Chiropractic assisting electrical stimulation
Medical massage
Neuromuscular massage
Reflexology
Hydrotherapy
Chinese medicine
Students can complete one of two massage therapy training programs – both approved by the Council on Occupational Education, Florida Department of Education CIE and Florida Department of Health.
Why Florida Academy is the school to choose for a massage therapy degree
Florida Academy has trained students from 41 states and five foreign countries and has accreditation from the Commission for Independent Education, Florida Department of Education. Additionally, the school has won several prestigious awards:


Graduate winner of Massage Envy Spa Top Massage Therapist and Esthetician Award (one of only 57 in the U.S.)
Voted Best Holistic School in Southwest Florida by Natural Awakenings magazine
Received Student Winner of American Massage Therapy Association (AMTA) Scholarship (1st Prize Winner)
Program graduates are amazed at how much they learn in such a short time, and at a low program cost, allowing them to jump-start their careers without years of training. In addition, Florida Academy's graduation rates for full-time, first-time degree/certificate-seeking undergraduates within normal completion time is 94 percent, which is almost three times more than the average school.
A promising job outlook for massage therapists
As more people choose to live  healthier lifestyles and prefer more holistic approaches to health care and pain management, the demand for licensed massage therapists grows. According to O*NET OnLine, the career outlook for massage therapists is much greater than average. In Florida, the need for massage therapists is projected to increase by 29 percent through 2024. 
Florida Academy graduates can specialize in a particular type of massage therapy and work in a variety of settings, including:
Franchised clinics
Chiropractic offices
Spas
Hotels
Fitness centers
Sports medicine facilities
It's also possible to be self-employed as a massage therapist – an ideal option for anyone trying to maximize a work-life balance. According to the Bureau of Labor Statistics, 39 percent of massage therapists were self-employed. This enables them to set their own hours and schedules.
If you're looking for an in-demand career as a health care professional, consider registering for the massage therapy program at Florida Academy. New classes begin every six weeks.