Permanent Hair Straightening Treatments: Pros, Cons and Side Effects
by
Are you tired of taming your frizz?
Are you just sick of straightening your curls every day?
Are you dreaming of slick, straight, smooth hair?
A permanent hair straightening treatment may be for you. If you are wondering how to permanently make your hair straight, here is a general overview of salon straightening and smoothing options.
Three types of Permanent Straightening Treatments and their Pros and Cons:
1.Traditional hair relaxers
Relaxers work by chemically breaking protein in hair.
For super-curly, kinky, and coily hair textures, traditional relaxing treatments are often the best choice. Relaxers have the longest history of any straightening treatments. There are many kinds of relaxers, often divided into ones that use lye and ones that don't, no-lye relaxers. The lye relaxers are stronger and maybe harsher.
Relaxers straighten curls by breaking the disulfide bonds within the hair. Disulfide bonds are some of the strongest naturally-occurring bonds to break. Relaxers use chemicals and high heat to break the bonds and create straight hair.
Pro

:

Strong enough to straighten the tightest curls.
Con

:

Since the hair's bonds are broken to remove curl, this leaves the hair much weaker and may cause scalp irritation.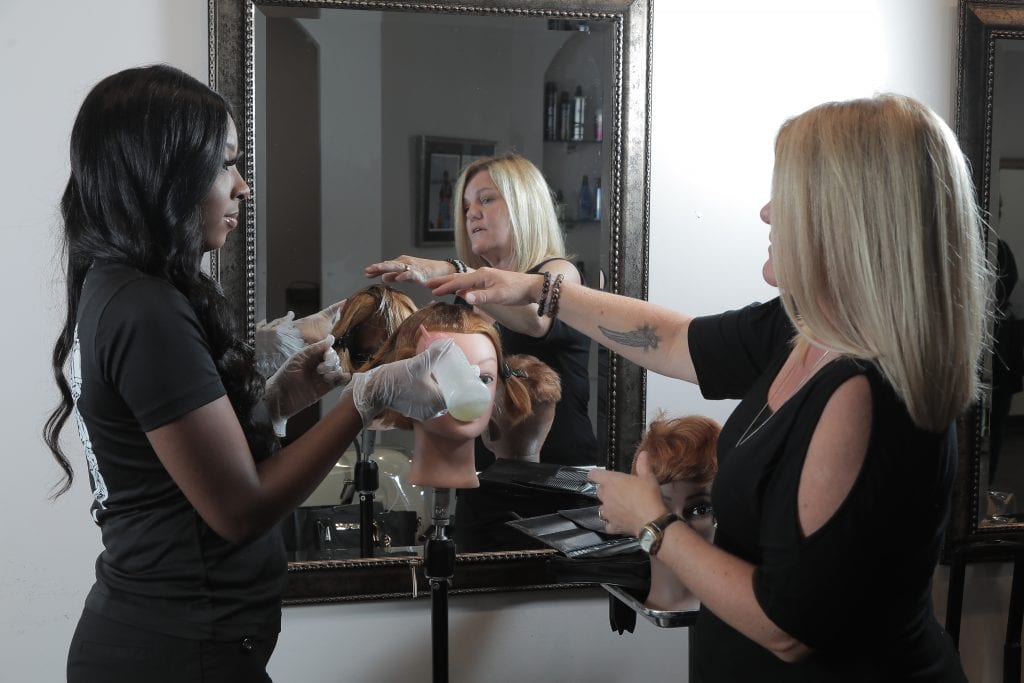 2."Thio-based" hair straighteners
"Thio-based" hair straighteners work by both chemically breaking protein in hair and mechanically straightening it with heat.
"Thio" is short for ammonium thioglycolate (ATG), the chemical used in the services. These hair straighteners work best for people with very little wave to moderately curly hair.
These treatments use the same ammonium thioglycolate (ATG) that is used in permanent waving and permanent curling but at a higher concentration and a different pH. These permanent straightening treatments use chemicals to break the strong disulfide bonds and add mechanical straightening to the process.
Common names for these treatments are Japanese Straightening, Thermal Straightening, or Hair Reconditioning.
Pro

:

Permanent straightening options are now widely available for different hair types, including wavy hair.
Con

:

You can only wear your hair straight until it grows out. Heat styling, including curling irons and hot rollers, won't work on hair that has had Thio-based treatment processing.
How long does it last?
Thio-based hair straighteners are permanent. They will last until the hair grows out.
3. Keratin-based straightening treatments
Keratin-based straightening treatments work by adding more protein to the hair.
Unlike traditional relaxers and Thio-based treatments, Keratin-based treatments are not permanent. Instead of breaking down the protein bonds inside of the hair, these treatments add protein to the outside of the hair and add heat to change the hair texture. Instead of changing the chemical composition of the interior of the hair, these straightening treatments are additive. They work by adding protein onto the outside of the hair.
There are many kinds of these treatments that work on many levels of straightening intensity and permanence, including Brazilian Hair Straightening, Brazilian Blowouts, Hair Botox, and Keratin Straightening.
During these straightening treatments, a layer or layers of keratin is/are applied to the hair. The hair is then flat ironed to produce soft, silky hair with less frizz.
Pro

:

keratin-based straightening treatments are not permanent. The results can last up to six months and then the treated hair eventually goes back to its natural texture.
Con

:

Some formulas are known to contain formaldehyde so it's important to go to a professional to avoid any known carcinogens.
How long does it last?
Depending on the particular treatment, it can last several months.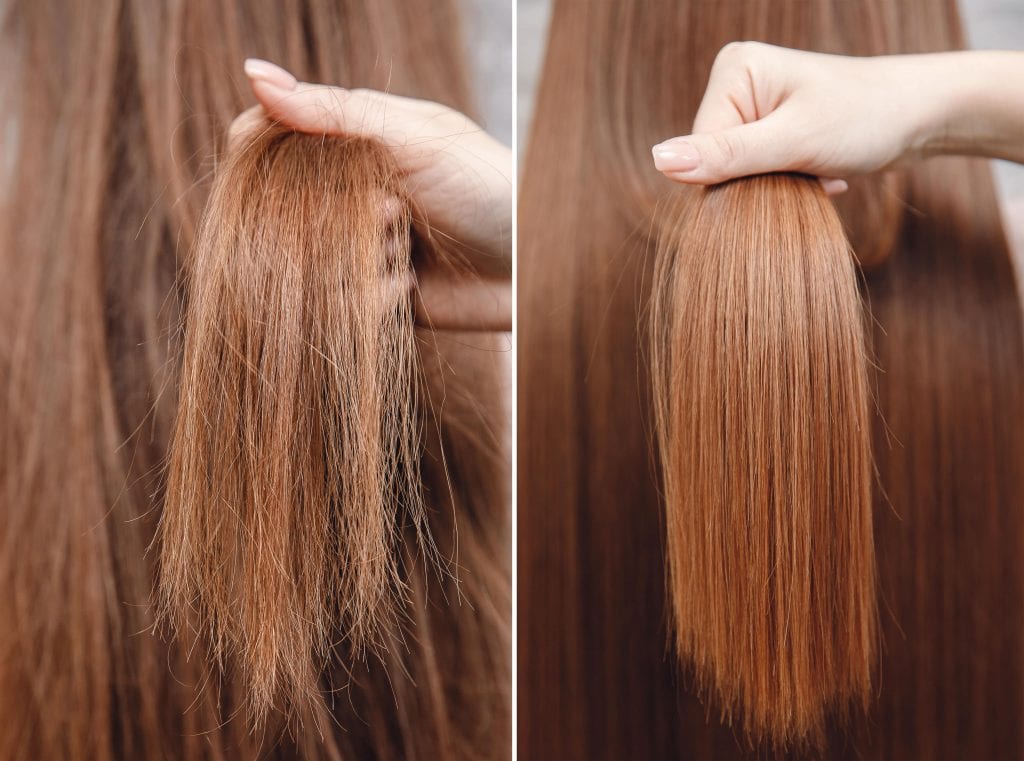 Is Hair Straightening Safe?
Yes, hair straightening is safe when you go to a licensed, highly experienced beauty professional. There are an art and a science to straightening hair. You should always consult a hair professional when deciding to straighten your hair. Everyone's hair is different and a beauty pro will know the pros, cons, and side effects of the many chemical straightening options. They can advise you on which hair straightening treatment is best for you.
A beauty professional can also touch up your permanently straightened hair as it grows out. You may need your roots retouched every six to eight weeks as your untreated hair grows in.
Do You Love the Idea of Learning More About Hair?
If you answered yes, you should consider attending the cosmetology training program at Florida Academy. Florida Academy is a top beauty school in Ft. Myers, Florida.
As a student in our cosmetology program, you will learn from Southwest Florida's top beauty professionals who bring years of real-world salon experience into our accredited program. Our instructors have worked in various roles in the beauty and wellness field and our curriculum is focused on today's hottest trends and techniques. Throughout the course of the program, you will learn how to:
Master hair texture concepts, including how they apply to Chemical Straightening, Relaxing, and Retexturing
Use the latest trends in haircutting, coloring, and design
Create haircuts and styles that make clients raving fans
Provide nail services, including manicures and pedicures
Perform skin care procedures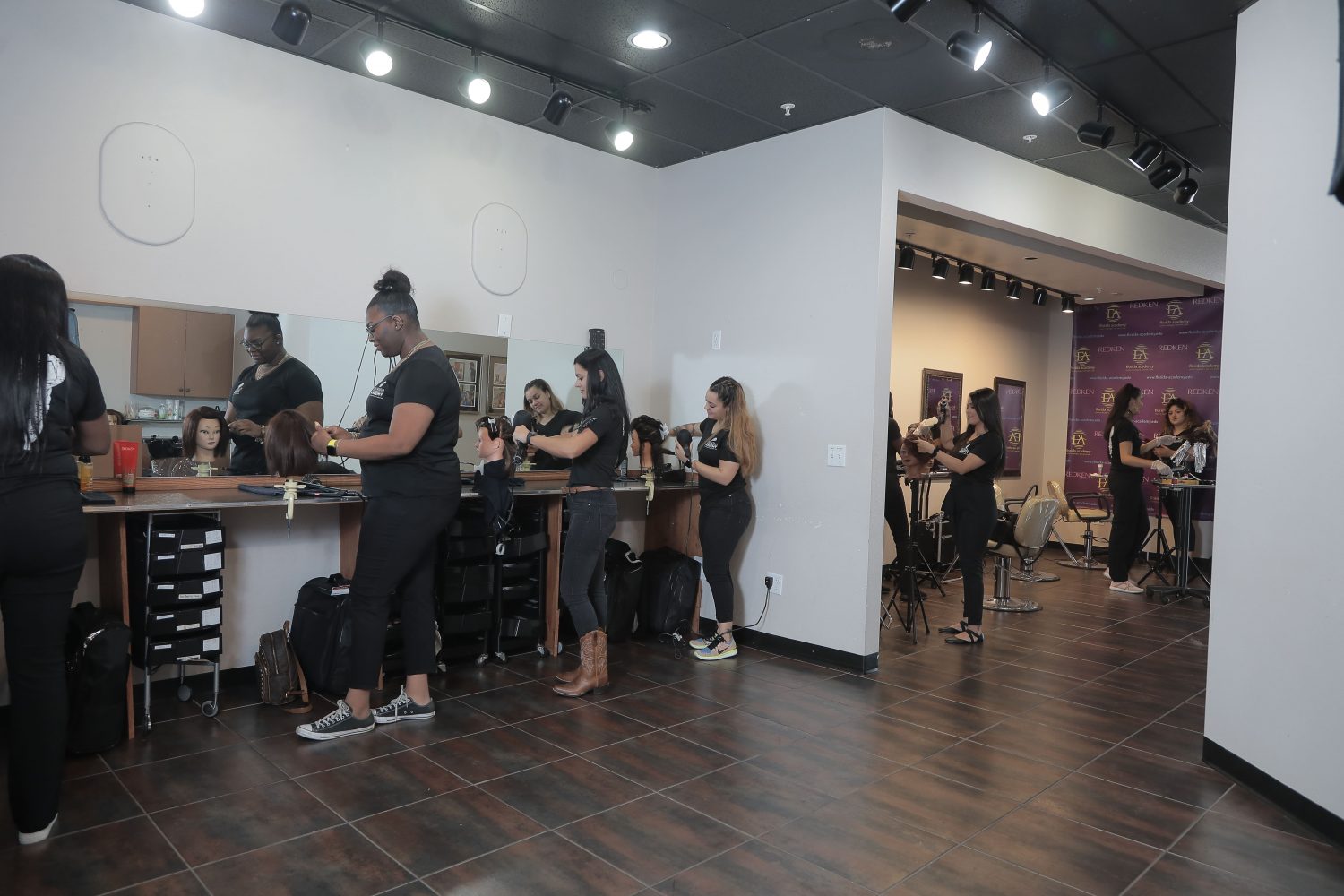 At Florida Academy, our cosmetology program is designed to prepare students for the workforce through extensive hands-on training, modern facilities, and real-world instructors. You will be learning from cosmetology professionals who have years of experience working in high-end salons and understand the demands of the profession. Our small class sizes allow for maximum personal attention so that we can help transform your career dreams into reality.
We understand life is busy, and we want to get you to a great career fast! As a full time student, the program can be completed in as little as 10 months.
Contact Florida Academy today!