Alumni Spotlight: Christine Cristina
by
Meet Christine, a Florida local who has been a successful aesthetician for the past 18 years—all thanks to Florida Academy. This Skin Care alumni got her start in one of Florida's leading beauty schools.
From Corporate Life to Skin Care Career
"I've had almost 20 years—18 years since I graduated—of just a wonderful career. I wouldn't have had that had I not gone to the school. It offers a career instead of a job." – Christine
When she first left the corporate world about 20 years ago, Christine didn't know where life was going to take her. All she knew was that people with a trade almost always had a job. With this in mind, and her passion for the beauty industry, she enrolled in the Skin Care program at Florida Academy.
Christine graduated and became licensed. Then, her cosmetology and skincare dreams began to come true. She now owns her own spa and teaches other estheticians. From corporate to cosmetic, Christine's life has changed for the better.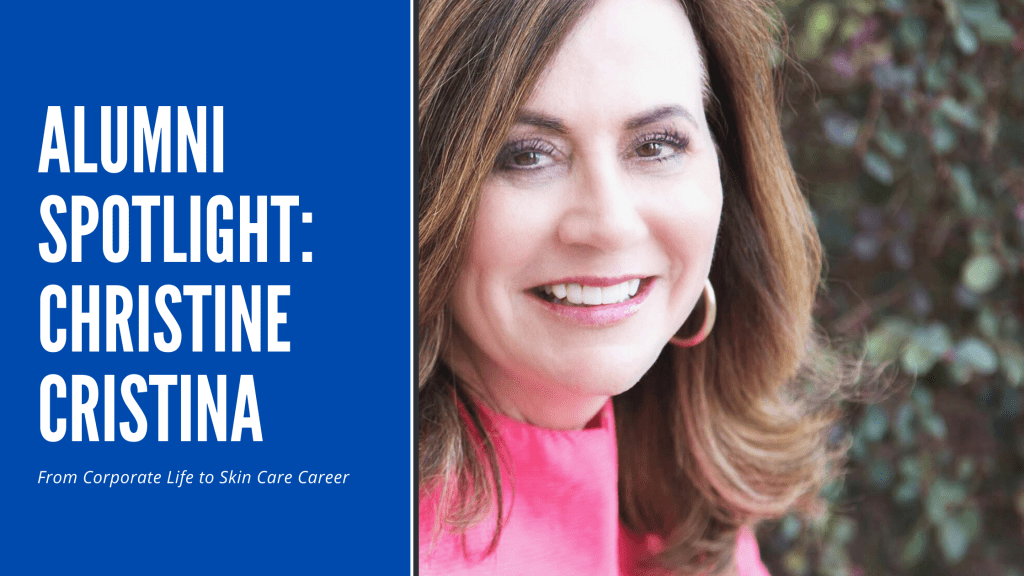 Why Florida Academy?
Christine was drawn to the Skin Care program at Florida Academy. The flexible hours, amazing instructors, good student-to-teacher ratio, and hands-on training were what impressed her at the start. So much so that the long commute there wasn't even a question.
As she continued on in the program, she loved that she and the other students got to work on real, paying clients. In-class instruction with practical, hands-on education blended together to create a program that prepared her for the real deal.
"We actually got to work on real people. We were allowed to work on clients…We learned everything from skincare to waxing to chemical peels to ingredients. There was enough variety so when I graduated, I was very well-knowledged."
The practical hands-on portion wasn't all that Christine loved. Instructors were always there to answer questions and guide students throughout the program.
"The instructors were great. They were very helpful when you had questions; they were good with the hands-on portion and showing us the proper way of doing things."
Skincare: Not Just a Job
Christine fueled her passion for beauty at Florida Academy. It wasn't just a hobby she loved—it became a sustainable career that brought her great success throughout the years. That's what Florida Academy is all about: giving you the tools you need to get a long-lasting career.
In the words of Christine: "I would highly recommend the academy. It's wonderful for somebody to just be able to go to school and learn a career—not just a job."
And according to the U.S. Bureau of Labor Statistics, employment for cosmetologists is set to grow at a much faster rate than average. They project it growing 19% in the next ten years. This means that studying within the cosmetology industry—from Skin Care to barbering—will not only prepare you for a sustainable career, it will also make you a more hireable candidate in the growing job market.
Join us at Florida Academy to get started and see what studying skincare can do for you. From skincare training to a real spa-like learning environment, Florida Academy is the perfect place to launch your beauty career.