How To Write a Medical Assistant Resume?
by
According to the Burea of Labor Statistics (BLS), the medical assistant field is projected to grow 18 percent from 2020 to 2030. Compared to the average growth rate for all occupations, medical assistants' growth is faster. Suffice to say that applying for a medical assistant job is a great idea, but first, you'll need the right resume. Simply being a medical assistant is not enough. Employers want to see qualifications, relevant information, and more before making a decision. Let's go over what employers want to see and how you can craft a medical assistant resume that stands out.
What To Include on Your MA Resume or CMA Resume
One of the first hurdles you'll run into when crafting your medical assistant resume is deciding what needs to be included. Here are some key pieces of information to add to your resume.
Your Contact Information
Employers won't contact you if they don't know how. Include your full name, mailing address, phone number, and email address in a section of your resume. If you prefer to be contacted by phone or email, include a "best method of contact" differentiator. Do not include information that could be used to steal your identity, such as a social security number or birthdate.
Tip: Your contact information should be right at the top of the resume.
An Eye-catching Resume Objective
Describing yourself with powerful words will catch the attention of employers. When talking about your skills or qualifications, use verbs. Instead of saying something like "I was responsible for…", say something like "Compassionately Cared for…". Similarly, make your objective statement stand out by including it at the top and leading with a hook. Don't make it more than a couple of sentences long—short and sweet is always best when it comes to resume writing.
Your Highlighted Medical Assistant Skills
As an M.A., you probably have a variety of skills and expertise. When it comes to writing your resume, it's easy to fall into the trap of including them all. This isn't a good idea. Only highlight skills that set you apart from other candidates—not the basic skills that everyone learns as a medical assistant. This is key to making your resume readable, appealing to employers, and succinct.
Tip: Only include 5-10 skills on your resume.
A Showcase of Certifications and Education
The more qualified you are, the better the chances are of snagging that inverview. That's why it's important to include all the qualifications you have, like certifications and education. As a rule of thumb, include every certification and education you have had within the past ten years. Anything older won't be relevant. Before including certifications, make sure they are up-to-date and not expired.
A Look at the Hard Numbers
Last but not least, include the hard numbers. When it comes to writing your work history and experience, make sure to include the years and dates. Not only does this help break up the constant flow of words, but it also helps employers get a better idea of how much experience you have.
Tip: Include years and dates in a different font than the list of experiences. Make it prominent and one of the first things the employer will see.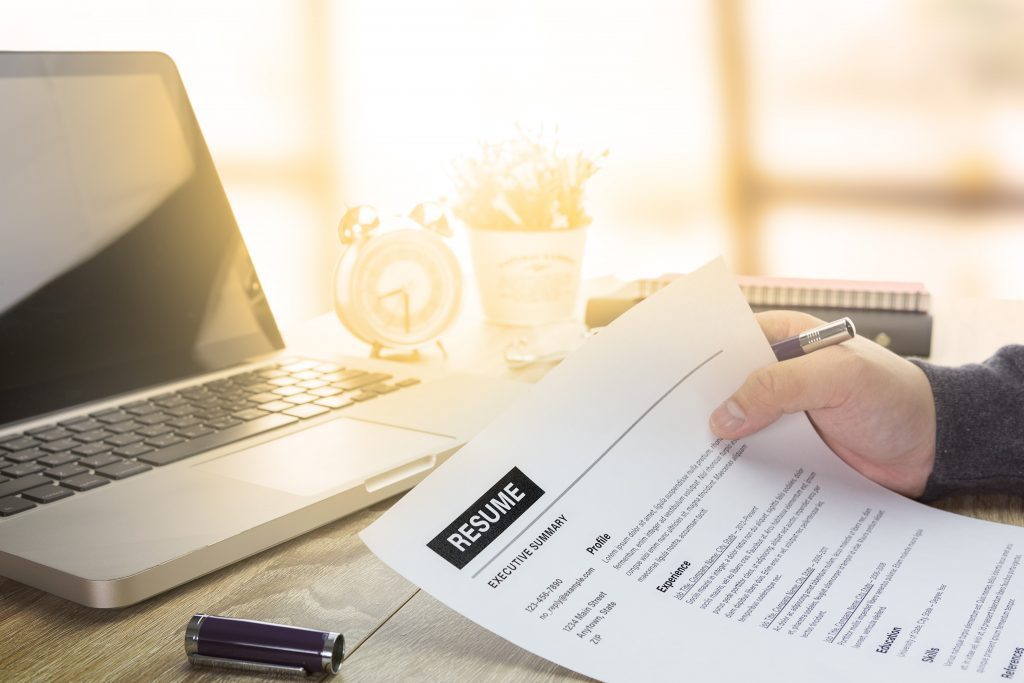 Where To Train for a Career as a Medical Assistant
Does your resume have some gaps? Perhaps you need a stronger background to get the job? That's where medical assistant training comes into play.
Although you don't need a 4-year degree to become a medical assistant, training and certification is still necessary. To get the highest quality of training, attend a medical assistant program that is:
Comprehensive
Works with your schedule
Includes the necessary skills you need to know, including:
Blood drawing
Patient charting
Measuring vital signs
Scheduling appointments
Administering injections or medications
Get the Medical Assistant Training You Deserve at Florida Academy
At Florida Academy, we pride ourselves on having one of the best medical assistant programs in the state. You'll learn everything you need to enter the healthcare workforce with your best foot forward. Our program includes a mix of classroom instruction taught by industry professionals, hands-on practice, and an externship working with real patients. It's everything you need to learn medical assisting—all rolled into one comprehensive program
Ready to start your healthcare career? Learn more here.