Gel Vs Pomade Vs Wax – Which Is Best for Your Hair Style?
by
Sometimes a simple haircut is all it takes to spruce up your look and boost your confidence. You'll leave the barbershop ready to take on the world. But you're bound to have trouble styling your hair after leaving the salon. The key to maintaining a salon-fresh look is finding quality hairstyling products that best suit your hair type and needs.
The right products can make a bad haircut look better; however, the wrong products can make even the best haircuts look bad. When choosing between gel, pomade, and wax, it all comes down to picking the best one for your hair.
So how do you choose between gel vs. pomade vs. wax for your hair? You can test each one, or you can save time and money by reading through our beginner's guide on choosing the perfect product for your grooming needs.
Gel: Provides Maximum Hold & Support
Gel is a classic hairstyling product that offers maximum hold and support all day. It's stronger than pomade and wax but is less natural looking—leaving a uniform, wet look. Gel comes in various holds, so choose a low hold option if you want to avoid having hard, crusty hair. Only apply gel to wet hair, and always use it in moderation.
Pomade: It Isn't Just for Greasers
Overview of Pomade
When considering gel vs. pomade, keep in mind that pomade is an alcohol-free styling alternative. So if you want a product that's gentler on your hair, pomade is a good option.
When You Should Use Pomade
If you want a shinier look with less hold, apply pomade to wet hair. For a matt look with more hold, apply pomade to dry hair.
Types of Pomade & How to Choose One
Pomade works well on most hair types and comes in both water-based and petroleum jelly-based options. Water-based pomade offers a lower hold but leaves a more natural look. It's easier to style, healthier for your hair, and easier to wash out at the end of the day. Petroleum jelly-based pomade offers a strong hold and leaves a shinier look, similar to gel.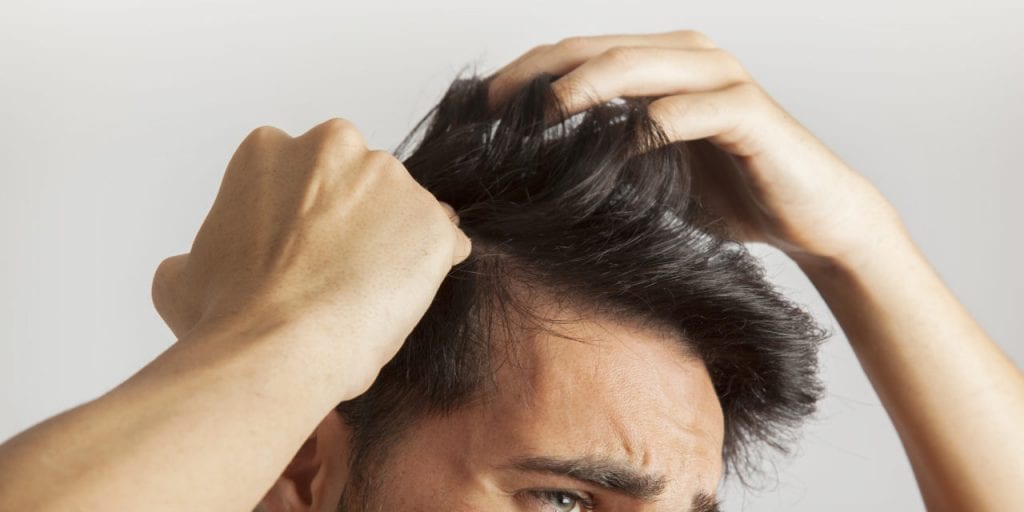 Wax: Helps Hold Your Hair
Wax holds hair in place throughout the day, keeping unmanageable hair under control. This product leaves a sleek matt finish and doesn't stiffen your hair like gel and petroleum jelly-based pomades. When purchasing a hair wax, be sure to choose one with a low chemical content that will be gentler on your hair.
When You Should Use Wax
Use wax if you have short to medium-length hair that errs on the oily side or is particularly susceptible to frizz. Only apply this product to hair that is mostly or fully dry for optimal results.
Top 6 FAQs About Gel vs. Pomade vs. Wax
1. Which Is Better: Gel, Pomade, or Wax
It all depends on your hair type and hairstyling goals. Gel is your best option for a stronger, longer hold. For a similar hold that's gentler on your hair, use pomade. Use wax to tame your unmanageable hair.
2. Is Wax Better Than Gel?
Wax tames uncontrollable hair without leaving it stiff and crusty like gel.
3. Is Pomade the Same as Hair Wax?
Pomade produces a shinier look but offers less hold, whereas wax leaves more of a matt finish while offering a stronger hold.
4. Who Should Use Pomade?
Anyone wanting an alcohol-free styling product that works for most hair types would benefit from pomade. It offers various holds and finishes.
5. Is Gel or Pomade Better?
For a product that offers maximum hold and support and leaves a shiny finish, go with gel. For a product that's gentler on hair but still provides an adequate hold, pomade is a better option.
6. Which Is Better: Wax or Pomade?
Wax effectively tames uncontrollable hair and leaves a matt finish while avoiding stiffness. Pomade is a more versatile styling product that is gentle on hair.
Start Your Career in the Salon Industry
Are you interested in becoming a professional barber? Apply to the Restricted Barbering program at Florida Academy in Fort Myers. Through expert classroom instruction and practical hands-on training, our program will build a solid foundation for a successful barbering career. After completing the program, we'll help you pass the barbering exam through the Florida Board of Cosmetology. Apply today to get started.