Massage Therapy for Back Pain Relief
by
Have you ever wrenched your back by picking up something the "wrong" way, or have you slept the "wrong" way? The pain can be terrible. It's perhaps only when something like this happens that we realize how important spine health is.
All we want is pain relief, because when you "throw your back out," you're pretty helpless without pain management. When muscles are strained or torn, inflammation develops around them, causing spasms, pain and immobility. Using massage therapy for pain management may be a solution, or it can be used in tandem with pain medications.
Before you learn how massage can be used as back pain therapy, you probably want to understand what leads to the pain in the first place.
Causes of lower back pain
If you're suffering from lower back pain or muscle spasms, the cause is most likely from lifting a heavy object, sudden movement, falling or overuse. A repetitive motion injury, poor posture, stress and obesity can also contribute to the pain you feel. Chronic lower back pain is the second most common neurological complaint in the United States and the most common cause of job-related disability. When inflammation causes the muscles in the back to spasm and impede mobility, massage can help reduce the pain.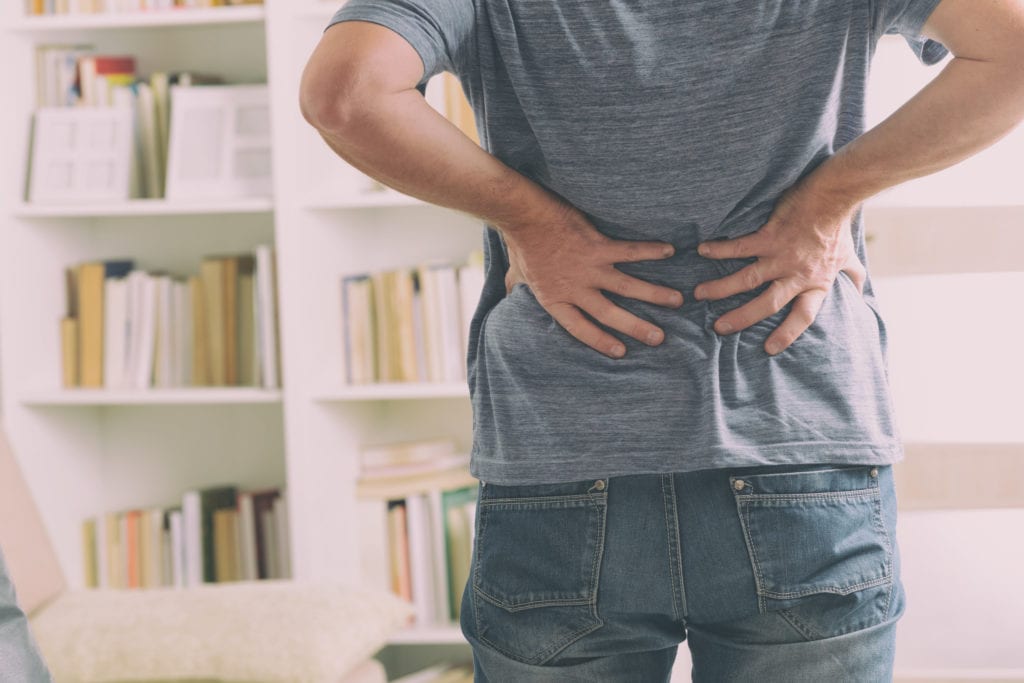 Another frequent cause of back pain is lower cross syndrome, which often afflicts obese persons who live sedentary lifestyles and also those who sit in front of a computer all day. It is a muscular imbalance that can cause changes in posture that lead to back pain. When a person spends a lot of time sitting, the hip flexor muscles can shorten and tighten the muscles in the lower back, eventually weakening the abdominal core and gluteal muscles.
In some cases, a medical condition – one that requires medical attention – causes your pain. Osteoarthritis of the spine is also a common cause of back pain. It occurs when cartilage between the aligning facet joints in the spine becomes inflamed or begins to degenerate. The cartilage then starts to wear away, creating friction from bone-on-bone contact. Spinal stenosis, a narrowing of the spaces within your spine, puts pressure on the nerves going through the spine. It's frequently a result of the wear and tear put on your spine by osteoarthritis.
The mechanics of massage
By triggering an involuntary – but expected – relaxation response from the nervous system, massage can produce physical and emotional benefits. This causes your heart and breathing rates to slow down, and your blood pressure and stress hormones to decrease. Massage therapy, by manipulating the muscles, creates an involuntary relaxation response that occurs in conjunction with a physical (or mechanical) response to pressure applied to soft tissue. The combination of the two results in physical and emotional benefits – including increased range of motion.
During a massage, pressure is applied to soft tissue, improving blood and lymph circulation. That can reduce swelling, reduce nerve compression and relax muscles. That, in turn, prevents contractions and spasms.
How massage helps
People know that massage makes you feel good and helps you relax. It's also good "medicine" that can positively affect spine health. Massage can help relieve lower back pain in a number of ways:
It increases blood flow, which brings nutrients to muscles and surrounding tissue. This helps sore or weak muscles recover from physical activity and/or injury.
By decreasing muscle tension, it improves flexibility, reduces pain and improves sleep.
It increases endorphins, the "mood-boosting" chemicals that can ease depression and anxiety, which can reduce pain from strain and inflammation and speed recovery.
Massage therapy treatments that may relieve back pain
Certain types of massage therapy may work better than others to help relieve back pain.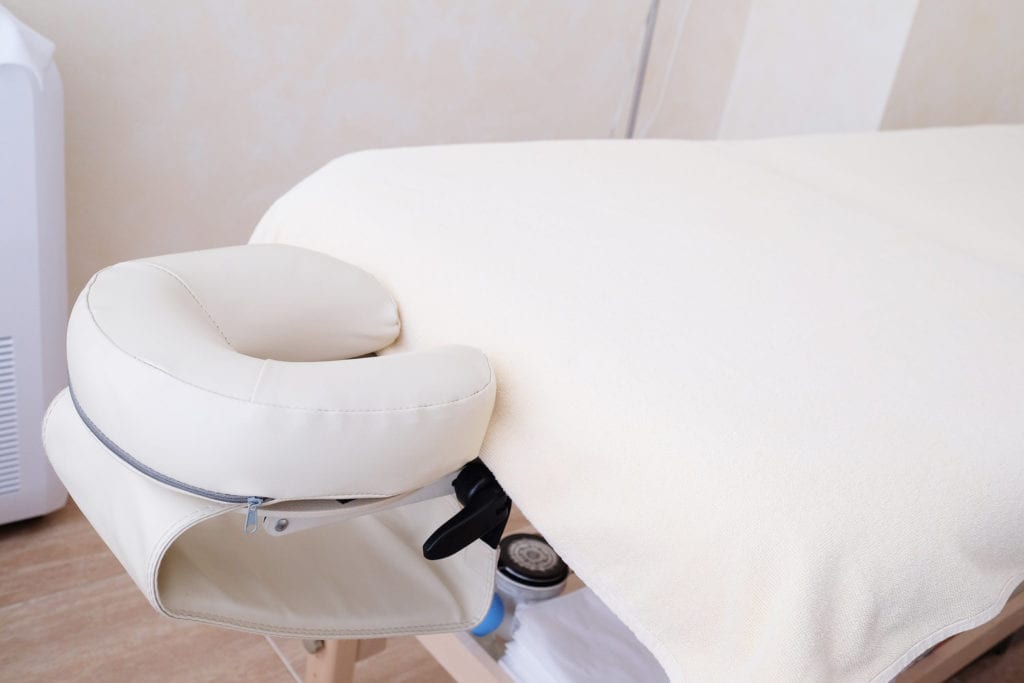 Swedish massage employs long, smooth strokes, or circular and kneading motion on the outer muscle layers.
Neuromuscular therapy involves applying alternating levels of pressure to find trigger points of pain, and when the spot is located, concentrated pressure is applied.
Shiatsu uses finger pressure on acupuncture points and may also use some neuromuscular therapy techniques.
Chiropractic massage is an alternative treatment administered by chiropractors to manipulate the nervous system – particularly the spine – in the belief that a nervous system problem affects all parts of the body.
Physical therapy aims to relieve pain and improve range of motion, and massage therapy can complement it by relaxing the patient and reducing stress.
How to become a massage therapist
Florida Academy offers massage therapy programs in Fort Myers with flexible day and evening classes, as well as a part-time program that allows you to balance the responsibilities of work and family. Choose a 600-hour massage therapy program to learn the basics needed to start your career, with hands-on training that teaches you to administer Swedish massage. If you prefer, the 900-hour (eight-month) innovative and biologically based therapies program includes the coursework for massage therapy, plus additional practice in using medical devices for massage therapy and an introduction to related therapies you may encounter in the workplace.
According to O*NET OnLine, the career outlook for massage therapists is highly promising. In Florida, the need for massage therapists is projected to increase by 29 percent through 2024. Contact Florida Academy today for a fast track to a rewarding career.