4 Benefits of a Hot Stone Massage
by
Self-care and relaxation take many different forms, from getting a facial to having an exercise routine. Perhaps one of the most popular relaxation techniques is a therapeutic massage.
Massages have been used to help our bodies feel their best for thousands of years. Hot stone massages in particular have been gaining popularity in the self-care and medical spaces because of their benefits. Curious why? We've compiled a list of four host stone massage benefits—read on to learn all about them!
What Is Massage Therapy?
In its essence, massage therapy is the use of pressure and movement on the body to manipulate muscles and other tissues. It's been around for centuries. Massage therapy started in India around 3000 BC by the Hindus, who used it as a sacred form of natural healing. Then, the practice moved throughout the world to China and Southeast Asia, where it was combined with the tenets of spiritual yoga and martial arts. It landed in Egypt and was even depicted in tomb paintings.
Today's version of massage therapy includes a trained, certified massage therapist and is accessible to most people. It can be recommended Massage therapy is popular as a complement to other treatments and can be used for a variety of medical conditions.
All About Stone Massage Therapy
Stone massage therapy is a branch of massage therapy. In it, hot stones are used to help relieve aching muscles tension and exfoliation They are strategically placed on your body to target problem areas and are rubbed around. Areas include
Basalt is typically used because it's non-porous, smooth, and tends to retain heat longer than other stones. Combined with heat and pressure, a stone massage is a great way to indulge in some self-care.
Top Benefits of Stone Massage Therapy
There's a reason stone massages have been increasing in popularity. Not only do they feel great, but they come with the following benefits:
Relieves Muscle Tension & Pain
Scientific studies have shown that heat helps with pain relief. It opens blood vessels, allowing for better blood flow and pain alleviation. Heat can also help loosen up muscles. This means that a.) they'll be less tense and b.) they'll respond better to massaging processes, like pressure, rolling, and kneading. The heat of the stones promotes this pain management effect.
Reduces Stress & Anxiety
Similarly, the combination of heat and pressure can promote feelings of relaxation. Melt away your stress by going in for a hot stone massage. It's recommended to have the massage last anywhere from 60 to 90 minutes. Anything less, and you might not get the relaxing results you came for. Over 90 minutes might feel like a bit too much.
Improves Your Sleep
Studies show that massages help promote sleep and relaxation. Back massages—such as hot stone massage therapy—have been found to be an alternative for sedative drugs.
Since hot stone massages loosen muscle tension, help alleviate pain, and reduce stress and anxiety, you'll be left feeling like you're on cloud nine. With less stress, pain, and tenseness, you may find it easier to sleep and enjoy a better quality of sleep.
May Help With Autoimmune Diseases
Preliminary research shows that massage therapy can help with different autoimmune conditions, such as asthma, multiple sclerosis, and Parkinson's. Although it isn't 100% proven that massage therapy can help with all autoimmune diseases, medical professionals are increasingly recommending it as a supplemental treatment for their patients. This is a testament to the positive effects of massage therapy.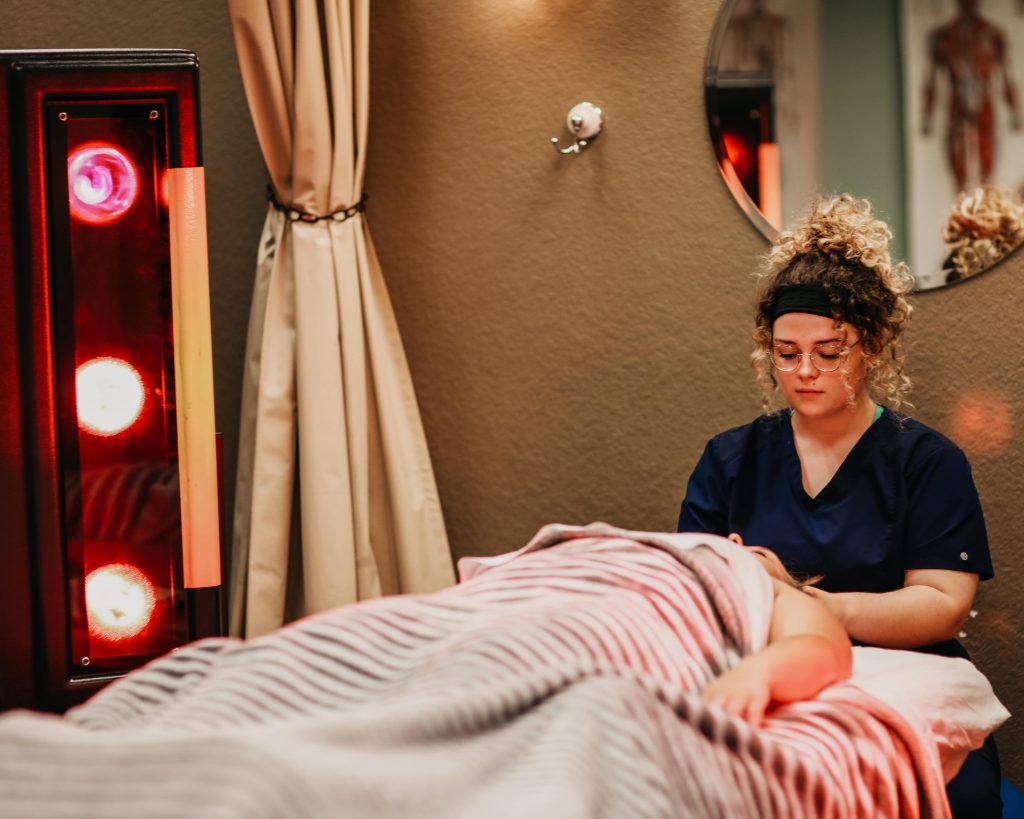 What To Expect in a Stone Massage
After check-in, your massage therapist may instruct you to take off your shirt in order to better access your back. Then, he or she wil may thel place hot stones on specific areas of your body. Common areas include:
Down the sides of your spine
In the palms of your hands
In between toes or on your feet
Stones are typically placed on a towel that covers your body. This allows the heat to slowly permeate your skin, rather than placing a hot stone directly onto your body. Once the stone cools off, your massage therapist will rub the stones around your body in gliding, rolling motions along your muscles. Massage oil is used to facilitate the stone's movement on your skin. Hot stone massages typically last between 60-90 minutes.
Don't Get a Hot Stone Massage If…
Hot stone massages are usually safe, but they're not for everyone. Children and pregnant people should avoid them. If you experience high blood pressure, heart disease, varicose veins, metal implants, or blood-thinning medication, consult your doctor before getting this type of massage. Additionally, those with weak, inflamed, or sensitive skin should avoid it. Heat can worsen skin conditions like:
Love Massages? This One's For You
Not only can you benefit from getting a massage, but you can benefit from giving one as well! How? By becoming a licensed massage therapist. Get paid to give massages in as little as 20 weeks!
At Florida Academy, we train our students to become certified, professional massage therapists. We're at the forefront of the massage therapy revolution, which is why we get students from all over the world coming to our schools. Train in a real-world setting to prepare you for your massage therapy career.
Want to learn more? Visit us online to see if this program is right for you!