HVAC Preventive Maintenance Tips for Fall
by
For most homeowners, fall is the best time to evaluate the function of their heating, ventilation, and air conditioning system. With the inconsistent weather, you may use the AC and heating elements of your unit within the same week. Changing seasons can reveal a lot about the condition of your most problematic HVAC parts.
Here's a comprehensive list of preventive maintenance tips to get your HVAC system in tip-top shape!
Parts of an HVAC System You Need To Know
Troublesome components of a cooling and heating system include:
Compressor
Evaporator coil
Refrigerant
Condenser coil
Expansion valve
Eventually, age and deterioration will lead to a major repair, but regular maintenance prolongs the overall lifecycle of your HVAC unit. Stay on top of repairs with HVAC preventive maintenance tips.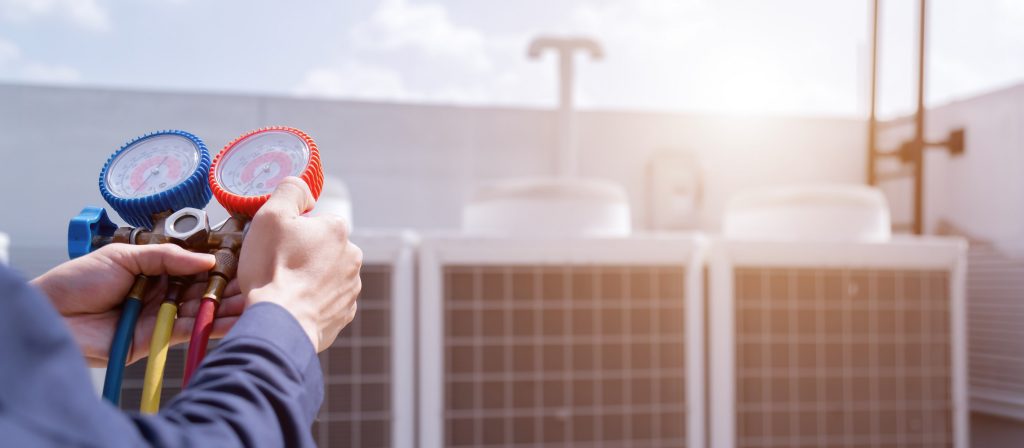 5 Most Common HVAC Fall Issues
1. Flood Damage
Neglected sump pump systems are often the cause of major flood damage. Each year, homeowners fail to unclog components or ensure efficient operation before heavy rain and snow occur. This causes significant water damage.
Solution: If your home is in a floodable area, be proactive with a sump pump tune-up. Although this type of fall HVAC preventative maintenance is often neglected, with regular service you can be confident that your home will remain dry throughout winter.
2. Rattling
Your HVAC unit will naturally make series of noises during a cycle. However, one sound you shouldn't hear is constant rattling. This noise typically indicates a loose screw or excessive debris.
Solution: Minimize abnormal noises like rattling with regular maintenance. A certified HVAC technician will ensure your unit is clear of contaminants and in working condition.
3. Insufficient Heating
Prolonged inactivity may cause your heating component to malfunction or break down. In the fall months, be sure to check the operation of your heating and the overall performance of your unit. Ensure it warms your home in a timely manner.
Solution: If there is an abnormality, contact a service technician for professional evaluation and repairs. An eroded or faulty part may need replacement.
4. Thermostat
We never consider the thermostat as a source for heating and cooling abnormalities. Dusty temperature gauges or old batteries can prevent your HVAC unit from performing adequately.
Solution: Replace batteries every 10 months, or consider replacing your aging thermostat with an advanced system. Newer thermostats tend to perform better and decrease energy bills.
5. Clogged system
DIY HVAC guides aren't complete without the thorough cleaning of a backed-up system. Removing twigs, leaves, and other debris that block airflow from your vents will help your HVAC unit perform efficiently in the winter months.
Solution: If your system is subject to contaminants falling inside, consider adding a weatherproof cover for added protection from storms, snow, and animals.
Preventative Maintenance Tips
As we transition into the cooler months, keep the efficiency of your system with the following HVAC preventative maintenance tips.
Replace Air Filters
It's recommended that you replace your home air filters every 90 days. If you have respiratory issues or multiple pets, we recommend changing air filters as often as 60 days.
You may also want to vacuum air vents and invest in high-efficiency air filters to collect small contaminants.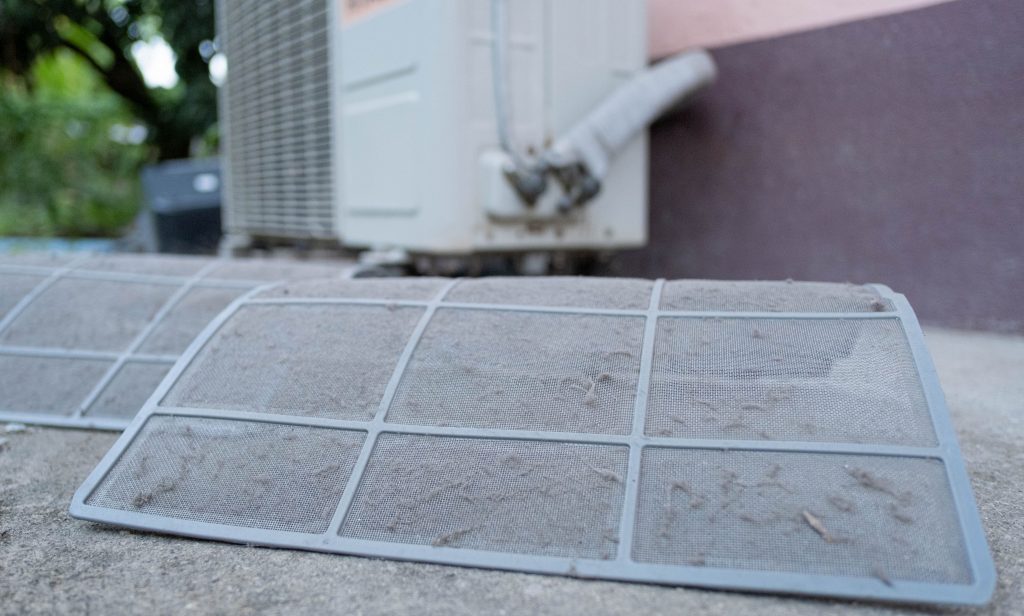 Keep Unit and Registers Clean
Excessive dirt, mud, or leaves impede adequate ventilation. Increase maximum airflow with monthly removal of any debris or contaminants from your unit, ducts, and registers.
Rest Humidifier
Reduce the stress on your humidifier with an adjustment of relative humidity allowed. Set your system between 35 and 45 percent.
Listen for Weird Noises
More often than not, unusual sounds indicate significant issues within your HVAC system. If you hear alarming noises, try and locate the cause.
If you're unable to locate the cause, contact an HVAC company for professional maintenance and repairs. They'll complete a system assessment and look for loose belts, eroded screws, and faulty parts.
Use Fans instead of AC
When temperatures aren't sweltering, try opening windows or using fans to stay cool. Decreasing unnecessary usage of air conditioning will rest your unit and prolong the lifespan of your equipment.
Reprogram Thermostat
Ensure your thermostat is set properly. Reprogramming your temperature gauge when seasons change keeps your unit from working too hard.
When Should I Repair or Replace?
If your HVAC system is relatively new, repairs will always be the better option.
Top signs you need to repair your AC unit include:
Incorrect Temperatures
Weird Noises
Low Airflow
Water Puddles
Units over eight years old will likely need replacement within one or two years. Costs for repairing an aging unit will add up. If your system is causing too many problems, you're better off saving time and money with HVAC system replacement.
HVAC/R Training at Florida-Academy
Never wait for an HVAC repairman again. Prepare your system for fall, and every other season, when you enroll in the HVAC/R technology program at Florida Academy.
We're an accredited academic institution with a desire to create confident and skilled professionals. Learn the ins and outs of heating, cooling, refrigeration, and ventilation repair and replacement. You can be a highly trained and certified HVAC/R technician in as little as 12 months!
Are you ready for an exciting and challenging career in the HVAC/R industry? For more information about this career opportunity, or to apply to Florida Academy HVAC Program, visit our website today.