6 Reasons to Become an HVAC Technician
by
If you're interested in becoming an HVAC technician, you should apply to the HVAC/R Technology training program at Florida Academy. As one of Florida's top HVAC training schools, we offer engaging, practical learning experiences that equip students to navigate life on the job. With a promising career outlook in Florida, now is the time to pursue this opportunity.
Top 6 Reasons to Become an HVAC Technician
Have you considered pursuing a fulfilling career in the HVAC industry? Take a look at the top six reasons why you should become a certified HVAC technician.
1. High Demand Field
Skilled HVAC technicians will always be needed to perform expert maintenance, repairs, and installations. The Bureau of Labor Statistics (BLS) projects that roughly 38,500 new HVAC jobs will be created each year between 2020 and 2030. So HVAC technicians are not only in high demand but in steady high demand. This is promising for those interested in a career in trades.
2. Job Security
Every HVAC system in every home will need repairs and a replacement at some point. When that time comes, a trained HVAC professional will be there to get the job done right.
3. Job Flexibility
HVAC technicians have the opportunity to work in various settings and perform various services. At the end of the day, you can work anywhere because HVAC services are needed everywhere. The HVAC industry is also a great place to pursue entrepreneurial ventures by starting your own service company.
4. Professional Training on the Job
Working as an HVAC technician offers the unique opportunity to gain new skills as you work and earn money. Expanding your skill set will teach you how to be an effective problem solver and make you more marketable. Lastly, the HVAC industry provides lots of room for job growth and professional development.
5. Fulfilling Career
Working as an HVAC technician is a fulfilling career for a few reasons:
You get to help homeowners save money while staying safe and comfortable
You help the environment by increasing the energy efficiency of HVAC systems
You gain a sense of accomplishment after every job
6. Minimal Education Required
Unlike attending a college or university, completing an HVAC training program enables you to earn your certification and enter the workforce quickly. This means you'll spend significantly less time and money on getting trained—resulting in little to no student loan debt. All you have to do to become an HVAC technician is:
Complete an HVAC training program at an accredited trade school
Pass your state's license exam
Secure a job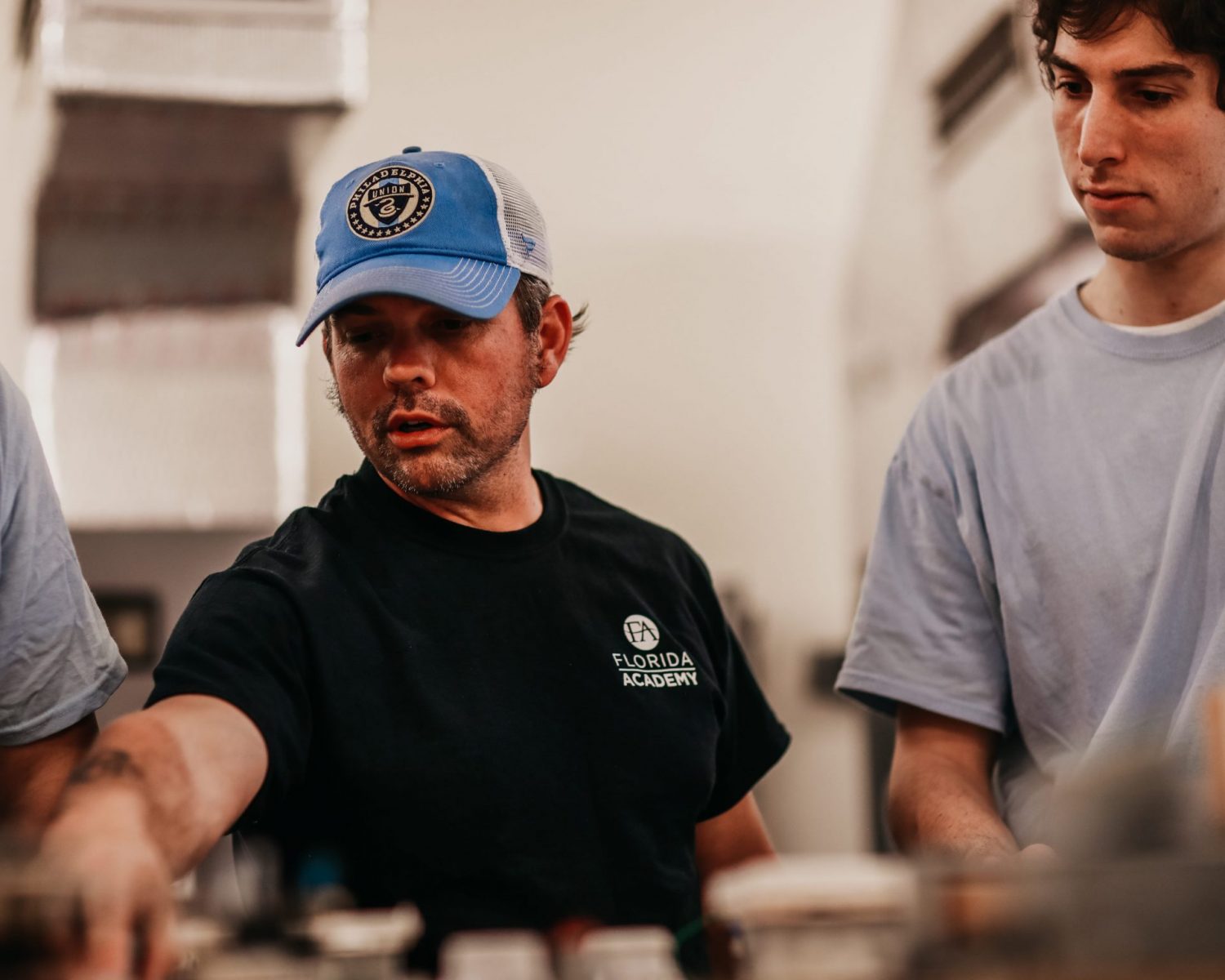 Pros & Cons of Becoming an HVAC Technician
Still debating whether you should become an HVAC technician? Check out our list of pros and cons to determine if it's the right career move for you.
Pros
High demand field
Job security & flexibility
Hands-on work
Start early
Diverse responsibilities
Career advancement opportunities
Continual job training
Cons
Occasional long hours
Travel required
Occupational safety hazards
Physically demanding
Some experience & skills required
Start Your Career in the HVAC Industry at Florida Academy
Are you ready to start your career in the HVAC industry? Apply to the nationally accredited HVAC/R training program at our premier HVAC school in Fort Myers, Florida. By combining expert classroom instruction with hands-on training opportunities in a modern workshop, we prepare students for successful careers in the field. In as little as four weeks, you'll be on your way to becoming a certified HVAC technician.