7 Haircut Trends You'll See in 2022
by
New year, new hairstyle trends. Since it can be hard to stay up-to-date on the latest beauty trends, we've put together a helpful guide for the most common hairstyles and haircut trends you can expect to see in 2022.
Everything You Need To Know About Haircut Trends
Maybe you need new haircut ideas, or maybe you have too many and need help picking just one. Either way, this 2022 hairstyle guide—based on expert advice provided by celebrity hairstylists—will help you choose the best look for you. Take a look below to learn everything you need to know about haircut trends in the new year.
2022's Top 7 Haircut Trends
1. Heavy Layers
90s trends are making a comeback in 2022, and that includes hairstyles. If you've always dreamed of emulating Rachel Green circa 1995 in the hit sitcom Friends, your time has finally come. "The Rachel" is back and better than ever! Heavy layers are a great way to add extra volume to your hair and shape to your face.
2. Bixie
A bixie combines two timeless haircuts: a bob and a pixie. If you're looking for a no-fuss style that adds volume up top, the bixie might be your new best friend. This style gives you the best of both worlds—a classic mom cut with a bit of an edge—and works well with various hair textures. A bixie is perfect for anyone who wants a bold new look in 2022.
3. Middle Part
If you want to switch up your hair but can't quite commit to a new cut, try parting your hair a different way. Middle parts are tried and true because they work for practically any hair length, color, and texture and are an easy, cheap way to give yourself a subtle new look.
4. Classic Bob
Bobs have been popular for decades because they're so versatile. You can choose a short, mid, or long-length cut, you can even have bangs! It's time you add volume and shape your face in a way that's impossible with longer cuts. Take the plunge and go for a bob cut this year.
5. 60s Level Volume
You can't go wrong with a good hairstyle throwback. If it was popular back in the day, who's to say it can't be popular again? If you want to pay tribute to a bygone era, opt for 60s-level volume. All you need are hot rollers and a solid whipped mousse. This style creates the soft, bouncy curls your grandmother rocked 50+ years ago.
6. Bangs
If you're going for a new you in the new year, bangs might be the move. They give your face a layered fringe look without requiring you to get layers all over. If you decide to go for it, make sure to use a heat protectant when blow-drying and a dry texture spray for volume. Blunt bangs are just that: blunt. If that's not what you want, you can always go for subtler wispy bangs.
7. Natural
Sometimes the best way to style your hair is to just let it do its thing. Everyone's hair is different, and we think that's pretty cool. Whether you have naturally straight, wavy, or curly hair, embracing your natural look is liberating. This year, let your natural beauty light up the room. Go all-natural and show the world who you are.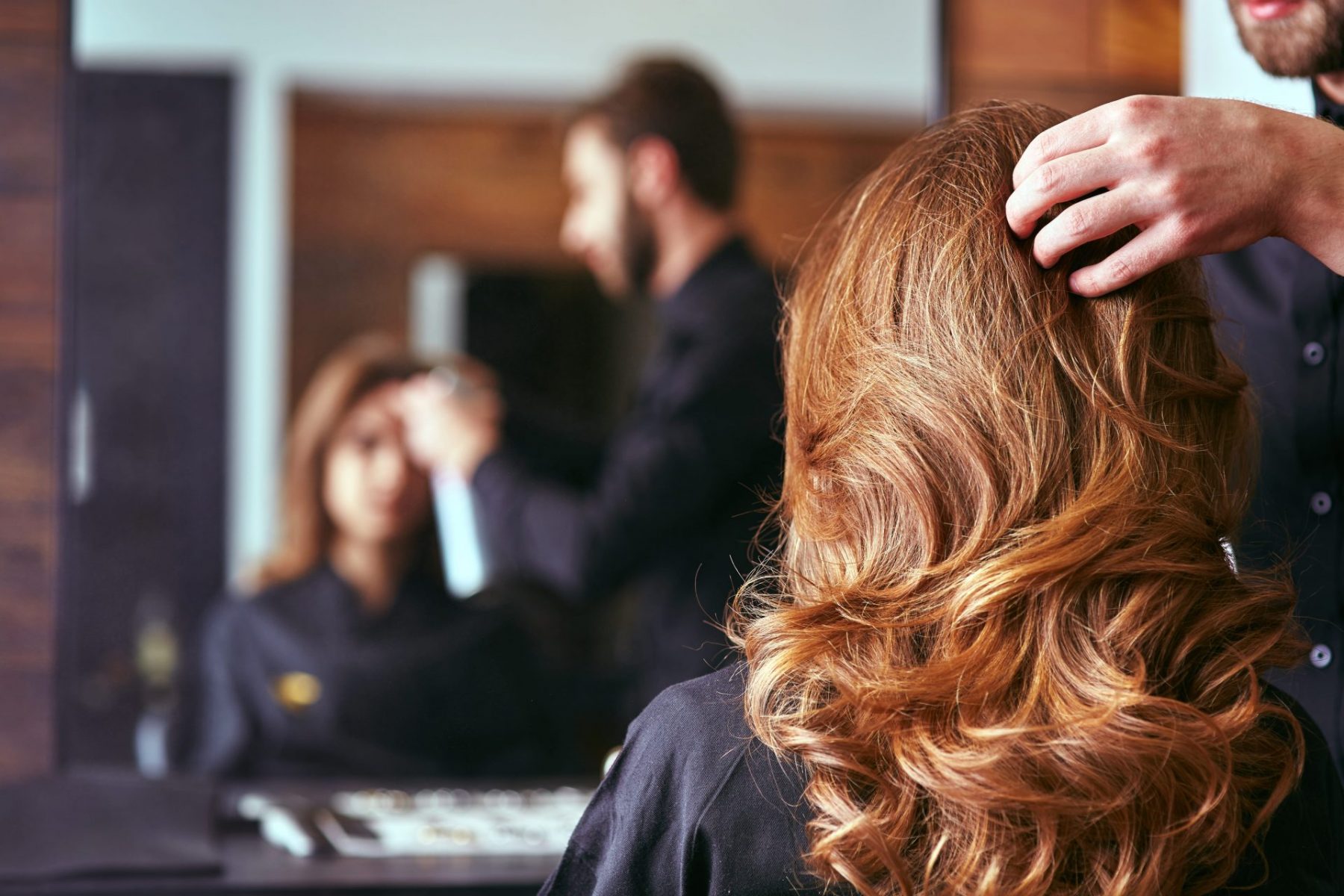 3 Hair Care Tips
Use a silk pillowcase: Opposed to cotton pillowcases, which absorb necessary oils from your hair, silk pillowcases allow your hair to move freely throughout the night which prevents breakage.
Brush before showering: This minimizes breakage in the shower, where your hair is more susceptible to tangles.
Consider product ingredients: Avoid using products that contain harmful ingredients like sulfates, parabens, and synthetic fragrances.
Grow Healthy Hair in 5 Simple Steps
Shampoo the scalp: You can't achieve healthy hair without a healthy scalp, and every healthy scalp starts with a thorough shampoo.
Always use conditioner: Conditioner makes hair soft, shiny, and strong while decreasing static. It also protects your hair from harmful UV rays. When applying, start from the mid-shaft down, then move to the scalp.
Apply a deep conditioner: Use a hair mask or deep conditioner about once a week to replenish lost moisture.
Use heat protectant: When styling with heat tools, you should always use a protectant spray to lock in moisture and prevent unnecessary breakage. When possible, let your hair air dry rather than blow-drying it.
Get trims regularly: Even if it's just half an inch, getting a trim every two to three months will remove dead ends that prevent healthy hair growth.
Considering a Career in the Styling, Barber or Salon Industries?
Florida Academy has the professional training programs you need to pursue a career in the salon industry in 2022. By offering hands-on training in high-end facilities and instruction from Florida's beauty professionals, Recognized as a Redken Premier School, Florida Academy's Cosmetology and Restricted Barbering programs prepare students for lifelong success in and out of the classroom. Don't wait to jumpstart your career. Apply to one of our programs today.