5 Massage Therapy Benefits That Might Surprise You
by
Massage therapy is a physical therapy technique that improves your overall health and well-being. The primary massage therapy benefits include muscle tension relief, stress and anxiety reduction, and injury prevention. Whether you can't sleep or experience chronic pain, try massage therapy to get the relief you need.
Understanding Massage Therapy
Massage therapy is a therapeutic technique that involves manipulating soft tissue to relieve pain, improve circulation, and promote relaxation. This type of physical therapy improves general health and well-being, including pain and stress reduction. Massage therapy also treats various health conditions—such as muscle spasms, headaches, and arthritis.
3 Types of Massage Therapy
Whether you're getting a massage or administering it, you have a few options to choose from:
1. Swedish Massage
During a Swedish massage, the massage therapist will administer long strokes either with their hands or a small round object called a spoon. These long strokes are often combined with kneading and tapping to produce optimal results.
Swedish massages have been proven to:
Relieve muscle tension
Improve blood circulation
Treat chronic pain
Improve sleep quality
2. Deep Tissue Massage
Unlike other massage types, a deep tissue massage focuses on working deep into the muscle tissue. By applying slow strokes with their knuckles, elbows, and hands, the massage therapist will release muscle tension and break up scar tissue.
The therapist may incorporate stretching techniques to release muscle tension and/or joint mobilization techniques to improve range of motion.
3. Sports Massage
Sports massages target muscles, tendons, ligaments, and joints to improve an athlete's performance, prevent sports-related injuries, and accelerate recovery time after an injury has occurred. A massage therapist will apply slow strokes and deep tissue techniques to the muscles, helping them relax and heal.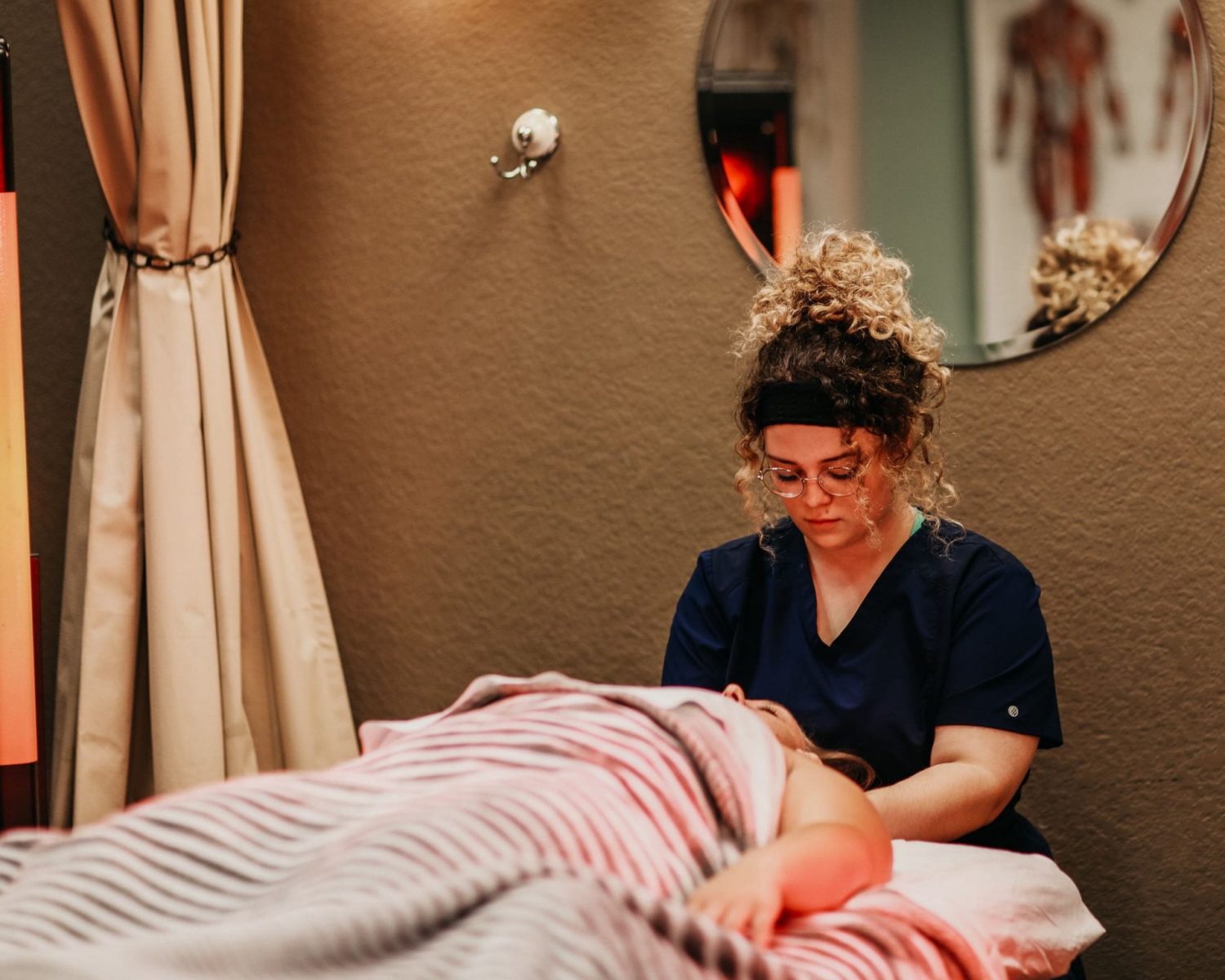 Top 5 Massage Therapy Benefits
Check out the top five benefits you'll enjoy after receiving massage therapy.
Reduce anxiety symptoms
Massage therapy heals the body from the inside out. Stress reduction and increased serotonin are among the benefits of massage therapy for those who suffer from anxiety.
Improve mood
The emotional benefits of massage therapy include stress reduction, increased endorphins, and reduced depression symptoms.
Relieve muscle pain and soreness
By using targeted strokes, massage therapists help relieve muscle pain and soreness.
Strengthen immune system
Massage therapy helps strengthen your immune system by reducing stress and anxiety levels, which are known to reduce immunity levels.
Generate better sleep
Massage therapy improves sleep quality by reducing stress levels and anxiety, relaxing the body, and relieving chronic pain.
5 Massage Therapy Benefits That Might Surprise You - Florida Academy Massage School

Launch Your Massage Therapy Career at Florida Academy
If you're ready to become a licensed massage therapist, apply for the accredited Massage Therapy program at Florida Academy. You can complete our program in as little as 20 weeks. Through practical, hands-on training in a real-world setting, you'll gain the skills needed to administer a wonderful massage. Upon course completion, you'll have the opportunity to work in various settings and help clients feel their best. Jumpstart your career as a massage therapist at Florida Academy.