Spring Hair Trends for Long Hair
by
There's something about a new haircut or hairstyle that makes you feel like a million bucks. Whether you need a trim to keep your ends healthy or want a dramatic new look, take the time to determine which look will best complement your features and personal style. If you're struggling to settle on a style, check out the biggest spring hairstyle trends for inspiration.
Haircuts vs. Hairstyles
While a haircut is the process of cutting or trimming hair with scissors designed specifically for the job, hairstyles involve styling the hair. This can include changing the hair's texture, color, or length for a refreshed look.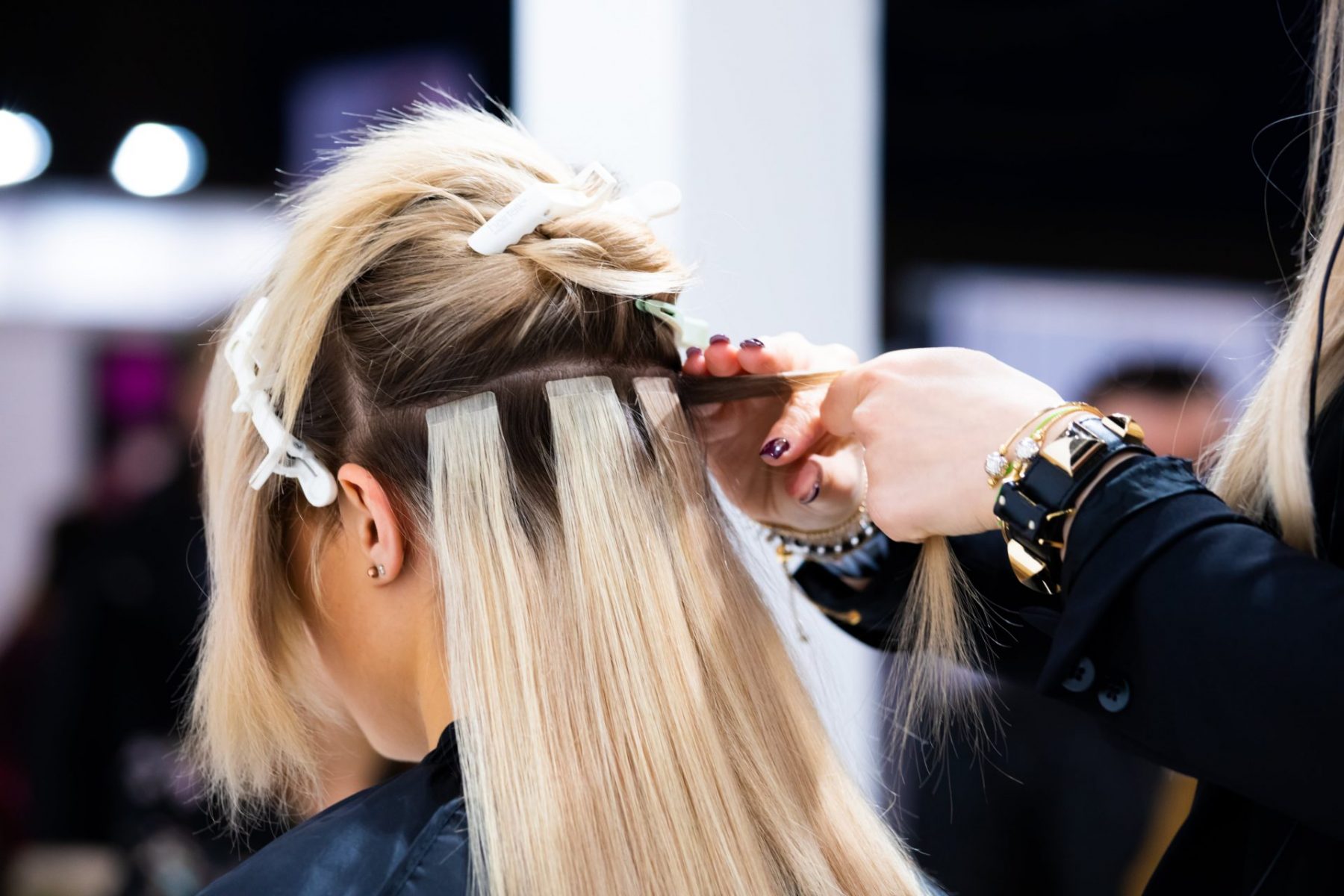 Top 9 Spring Hairstyles You Need to Try in 2022
Spring brings about change. And we're all about trying trendy cuts and colors. Here's a taste of what's coming your way this season:
Shoulder length
This hairstyle is especially great for women with fine hair. It's flattering on most face shapes and can be styled in various ways, from sleek and straight to wavy locks.
Layered lob
This look features a graduated cut that starts at the chin and increases in length as it reaches the crown. It adds volume and texture to thin hair and is a style that can be worn straight, wavy, or curly.
The Bixie
This style is characterized by short sides and a long top that makes it easy to wash and style. If you prefer a hairstyle that requires minimal maintenance, the bixie is the perfect choice for you.
Long layers
Long layers add dimension to flat hair and are ideal for females with medium to long hair. This style reduces the heaviness of long hair and accommodates various styles.
Wispy bangs
If you can't commit to chunky bangs, try wispy bangs. These bangs are more subtle and natural than traditional bangs and are layered to frame the face in a flattering way.
Modern shag
The modern shag is characterized by long layers on top and short layers on the back and sides. It's great for wavy and curly hair because it accentuates the hair's natural texture and requires minimal styling.
Solid blonde
Solid blonde is a tried and true hairstyle that's not only popular but also versatile. Blonde hair can be worn in various shades, including platinum blonde, light blonde, medium blonde, and dark blonde.
Solid dark brown
Solid dark brown hairstyles aren't just for fall and winter but instead work for every season. It offers a natural, rich look that looks good on any hair texture and length.
Deep side-swept millennial S-wave
This style is perfect for those looking to make a statement with their hair. It adds volume, looks great on most face shapes and hair textures, and works for any hair length.
5 Hair Care Tips
To maintain your spring hairstyles, check out our FREE hair care tips below:
Shampoo and condition your hair regularly to keep it clean. However, don't wash it too often or you'll dry it out and strip it of essential nutrients.
Avoid shampoos and conditioners that contain silicones, parabens, sulfates, and other damaging chemicals.
Avoid using too much heat on your hair.
Don't layer on too many products or your hair will become frizzy and unmanageable.
Use a hair mask once weekly to keep it healthy.
Jumpstart Your Cosmetology Career at Florida Academy
If you're interested in learning how to perform the latest techniques in haircutting and hairstyling, apply for the accredited cosmetology program at Florida Academy. By combining expert in-class instruction with hands-on salon training, we prepare our cosmetology students for successful careers in the salon industry. Apply online today to transform your passion into your profession.