An Allied Health Career Might Just Be the Best Healthcare Careers Ever: Here's Why
by
Any career in healthcare is rewarding—so why not go for a healthcare career that also provides variety, is affordable, and doesn't require a lengthy education? That's where allied health careers come into play.
Allied health careers offer the best of the medical field without the grueling hours and advanced education. Ready to see why this might be the perfect fit for you? Read on to find out.
What Is an Allied Health Career?
Getting a profession in allied health means that you'll become a medical professional involved with the delivery of health or related services to a community. Allied health includes most health-related jobs. These jobs pertain to the identification, evaluation, and prevention of disorders and diseases, nutrition and dietary services, and rehabilitation and healthcare system management.
Types of Allied Health Professions
So, what exactly are allied health jobs? They're jobs that help support physicians, dentists, and therapists. Types of allied health professions include:
Dental hygienists
Dietitians
Physician assistant
Medical assistant
Ultrasound technicians
Audiologist
Phlebotomists
Respiratory therapist
Medical sonographer
Healthcare manager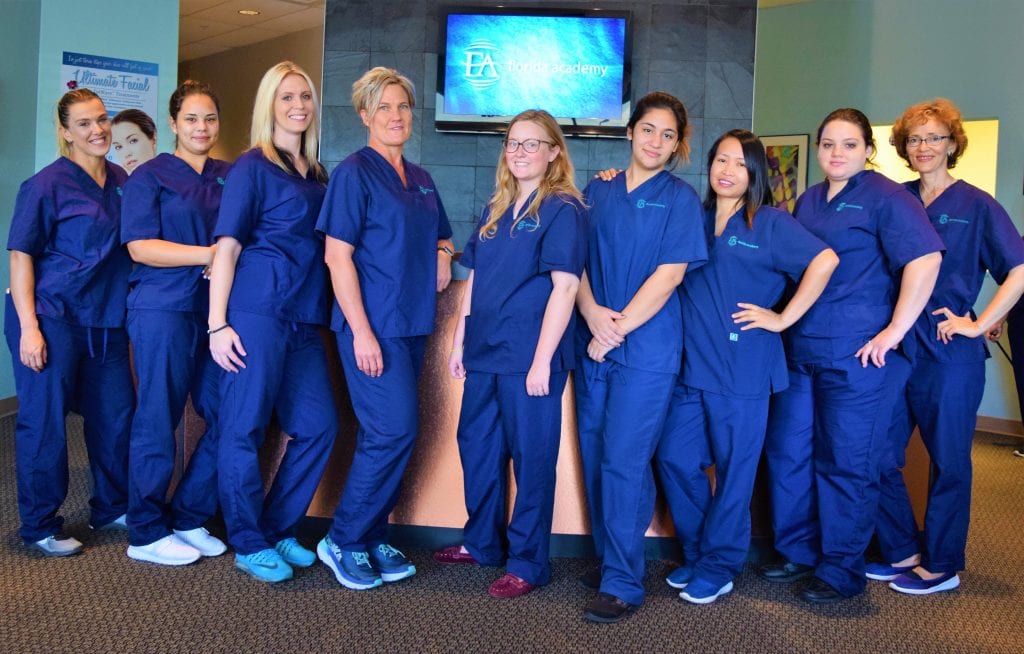 Benefits of Allied Health Careers
Many people striving for medical careers often have to spend upwards of four years getting a medical degree in a niche position—and with an excessive amount of debt. Allied health professions offer a great alternative to this. They feature all the rewarding benefits of working in the medical field without the many years of schooling and costs. Here are the top benefits of allied health:
Flexibility
With training in allied health, you can work in all types of settings: from ERs and local clinics to major hospitals and independently owned surgeons' offices. The possibilities are endless—and that's because allied health professionals are always in demand to help support and facilitate medical services.
Another aspect of flexibility is scheduling. Medical professionals with advanced degrees—like physicians and nurse practitioners—often work long, grueling hours. In fact, nearly a quarter of physicians work 60-80 hours per week. Allied health professionals tend to work regular 9-5 hours, providing a good work-life balance.
Satisfaction
Whether you're a physician or a physician's assistant, you'll be directly involved in helping your community and people's health. Allied health positions are just as rewarding as those that require advanced degrees.
Security
Many allied health professions provide great salaries and a high employee retention rate across many medical fields, whether dentistry or pediatrics. Healthcare jobs always have been in demand, and the demand continues to rise. This means that there are almost always open jobs for those with allied health training.
Competition
Another benefit of allied health is that it's a competitive field. Starting salaries in the healthcare industry are often higher than other fields and require the same (if not less) training and requirements. Similarly, because of the many jobs available to allied health professionals, there is room to pick and choose which job openings offer the best salaries and compensation packages.
Time
Relative to other medical jobs, allied health jobs have a faster training and certification rate. Many allied health jobs require anywhere between 6 months to 2 years of training—significantly less than doctors and nurse practitioners.
What Is Involved in Training
The type of training received is determined by the type of program you pursue. Some allied health jobs require less training than others, and the nature of the training varies; dentist assistants will get different training than phlebotomists. One thing is for certain: the training you'll receive will be a mix of hands-on, practical training and in-the-classroom learning. This helps you become familiar with what your future allied health position requires and prepares you to enter the field as soon as you graduate from your program.
COVID19's Impact
COVID19 has played a large role in shaping the medical industry. It shot up the demand for medical workers and created many new jobs for people entering the healthcare field. And although the pandemic has changed and things seem to be going back to normal as vaccinations are on the rise, the demand that COVID19 created is still at an all-time high.
This means that the skills you get through an allied health training program can help launch you into your next career move easily and quickly.
Medical Assistant Career Path
Perhaps one of the most in-demand allied health positions right now is that of a medical assistant. It has a growth rate of 23%. This makes it one of the highest-paying jobs you can get without a college degree.
To become a medical assistant, you need to attend a medical assistant program. On average, these can take anywhere from nine months to two years, although some accelerated programs allow you to get your credentials in just six weeks.
Where Can I Get Medical Assistant Training in Fort Myers, FL?
Ready to take on the medical field? It's time to apply to Florida Academy's Comprehensive Medical Assisting program.
This allied health program offers interactive learning from experts in the field and prepares students for a rewarding comprehensive medical assisting career. Students will develop the necessary skills to perform the many responsibilities the job demands:
Welcoming patients
Performing routine medical procedures
Overseeing medical records
Setting appointments
Communicating with patients and healthcare providers
Once students graduate from medical assistant training, they will have the skills required to work alongside doctors and nurses in these facilities and more:
Private practice
Hospitals
Outpatient clinics
Nursing homes
Contact Florida-Academy today to learn more!