Essential Skin Care Tips for Summer
by
Summer is right around the corner—are you ready?
Summertime means margaritas by the pool, days spent in the sun, and fun trips. But there's also another aspect of summer to consider: your skin care routine.
Summertime heat can seriously dry out the skin. That's why it's important to modify your skin care routine in the summer. Read on to find out essential summer skin care tips and how you can add them to your routine to get healthy, glowing skin all summer long!
Skin Care Matters: Here's Why
Your skin is your body's largest organ and is essential to your health. It helps regulate your body's temperature, protects you from the elements and microbes, and allows you to feel senses like touch, heat, and cold.
Keeping this essential organ intact and in the best condition helps you to feel your best. That's why skin care is important. On the cosmetic side of things, taking good care of your skin can help you look younger by smoothing out skin and wrinkles and may even prevent certain skin cancers.
The Summer skin care Routine You Need
The perfect summer skin care routine is here! The key is using nourishing ingredients and avoiding harmful elements. Read on to discover our top skin care tips for summer:
Slather on Moisturizer
This tip should apply year-round, but it can be especially useful in the summer. After long hours in the sun's rays, the heat can sap out essential moisture in your skin, leaving it feeling dry and tight. Apply moisturizer to your skin at least once a day, and opt for ingredients like hyaluronic acid, glycerin, and plant-based oils.
Add Antioxidants
Antioxidants are amazing for our bodies in general but can really help the skin by protecting against free radicals. They help slow down the appearance of fine lines and wrinkles and boost collagen production. Try adding vitamin A, E, and C to your routine—either through a topical serum or by eating some leafy greens and fruits.
Don't Over Exfoliate
You've heard it a dozen times: exfoliating is good for your skin. But what you probably haven't heard is that, if done often, exfoliation can be detrimental. Exfoliating helps keep skin glowy and smooth but overdoing it strips away necessary oils from your skin, leaving it dry and acne-prone. Experts recommend exfoliating no more than three times a week to get the best results for your skin.
Shower… Less?
It might seem strange, but cutting down on your shower time can actually be good for your skin. This is because over-showering can dry out the skin and lead to inflammation and skin irritation. Similarly, curbing pool time can also help prevent dryness.
Hydrate, Hydrate, Hydrate
Staying hydrated has tons of benefits, from facilitating organ function to transporting nutrients throughout your body. Perhaps one of the most important summertime benefits it has is for your skin. Drinking water can help your skin recover from sunburns, and can lessen dryness—so make sure to drink up!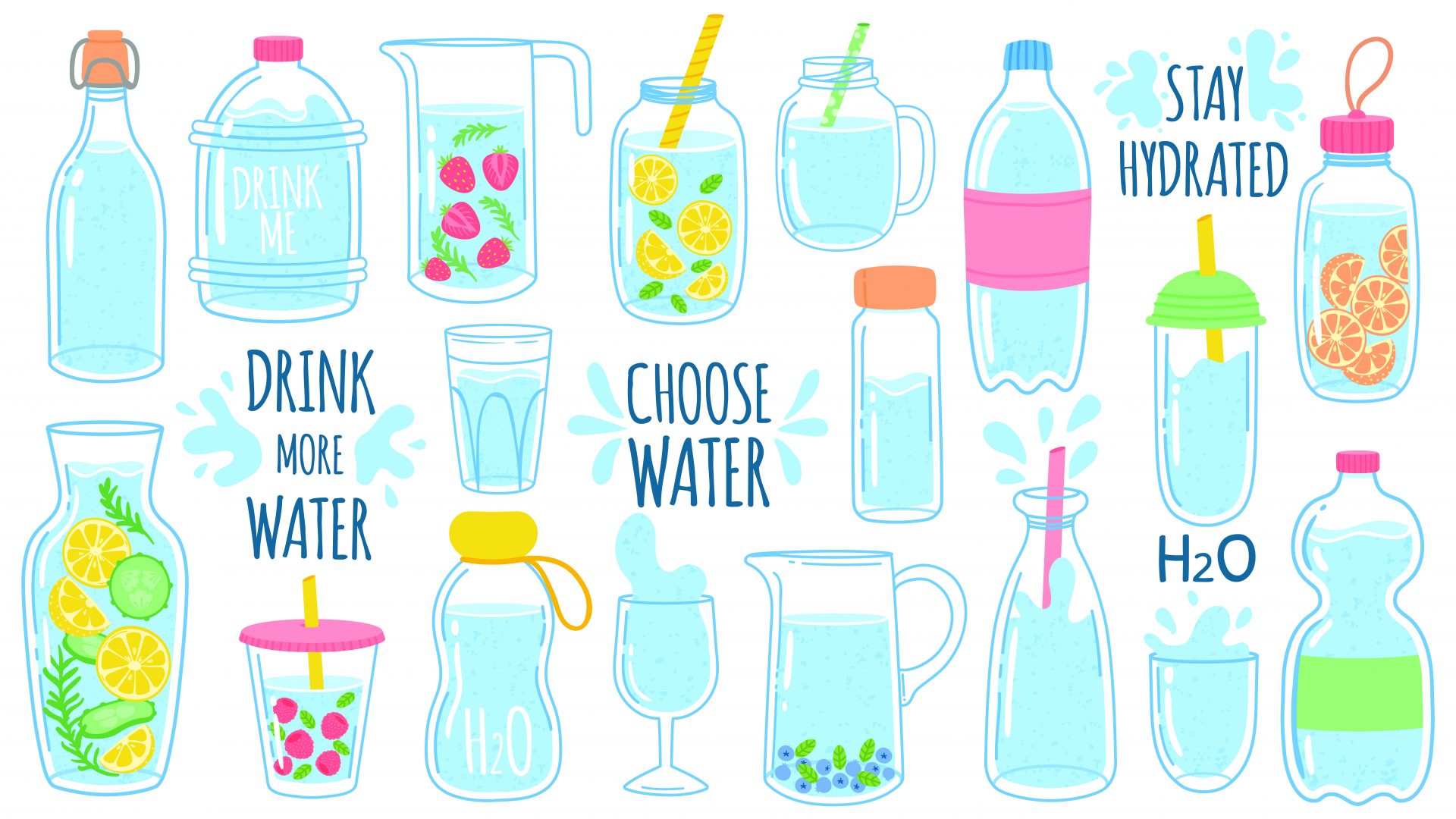 Use SPF
If you get anything from this article, let it be this: you need to use sunscreen. Sunscreen helps keep skin looking young by slowing the appearance of fine lines, wrinkles, and dark spots. Sunscreen has also been proven to decrease your risk of skin cancers. Make sure to apply sunscreen regularly throughout the day (about every couple of hours) and use a broad-spectrum sunscreen of SPF 30 or higher.
Try Natural Remedies
Store-bought skin care products are great, no doubt about it. But sometimes, what your skin needs the most can be found right in your kitchen. Common summertime home remedies include grated cucumber, oatmeal, and coffee grounds. For a cooling mist, extract cucumber juice and mix it with rose water and mint for a relieving spritz of freshness. Aloe vera is also a great home remedy for sunburnt skin.
Don't Forget Your Eyes & Lips
Last but not least, don't forget to take care of your eyes and lips. These areas are just as sensitive as your skin. To avoid getting sunburnt lips, use a lip balm that contains SPF. For your eyes, be sure to use sunglasses when you're out and about. At night, show your eyes a little love by moisturizing under and around them with a lightweight, nourishing cream.
Now that you've learned these top summer skin care tips, it's time to go out and make the most of your summer—while keeping your skin looking and feeling great!
Learn All About skin care at Florida Academy
Do you love skin care? Do you ever wonder what it would be like working as a registered spa facialist? If so, then it's time to apply to Florida Academy!
At Florida Academy, you can train for a career in skin care in as little as 11 weeks! Our school is equipped with all the latest technology, like LED light therapy equipment microdermabrasion machines. Our instructors are professionals in the field and provide the highest quality of teaching through hands-on learning and informative subject topics.
Ready for your new career? Come make your skin care dreams a reality at Florida Academy.
Contact Us Today.