5 Things You'll Learn In a Cosmetology Training Program
by
It's more than just putting on some blush. Cosmetology is the art and science of making people feel their best by transforming them with hair, makeup, and skin care treatments. It's been around for thousands of years and there's no sign that the industry is slowing down.
Becoming a part of this transformative industry starts with knowing what things to learn in cosmetology. A cosmetology program is a great place to begin your career because you'll get all the training and information you need to enter the workforce prepared.
Read on to learn more about the cosmetology industry and the types of things you'll learn while training in cosmetology.
All About the Cosmetology Industry
Cosmetology has been around for almost ten thousand years—with proof of beauty products dating back to around 4,000 B.C. And although cosmetology has definitely changed since then, its meaning still remains the same: it is the application and study of beauty methods and treatments.
Cosmetology is an overarching term for many things, including:
Makeup—stage makeup, wedding makeup, special event makeup
Hairstyling—for movies, special events, everyday work at a salon
Manicures and pedicures—including gel, acrylic, dip powder
Skin care—facial treatments, face masks
Hair removal—waxing, laser, threading, sugaring
Lash extensions
The cosmetology industry is widespread. Not only because there are different beauty methods to specialize in—like the ones above—but because many other industries require cosmetologists. For example, the movie and film industry will always need cosmetologists to help their actors fit the role. The wedding industry requires cosmetologists to help the bride looking amazing for her big day. Truly, cosmetology is everywhere.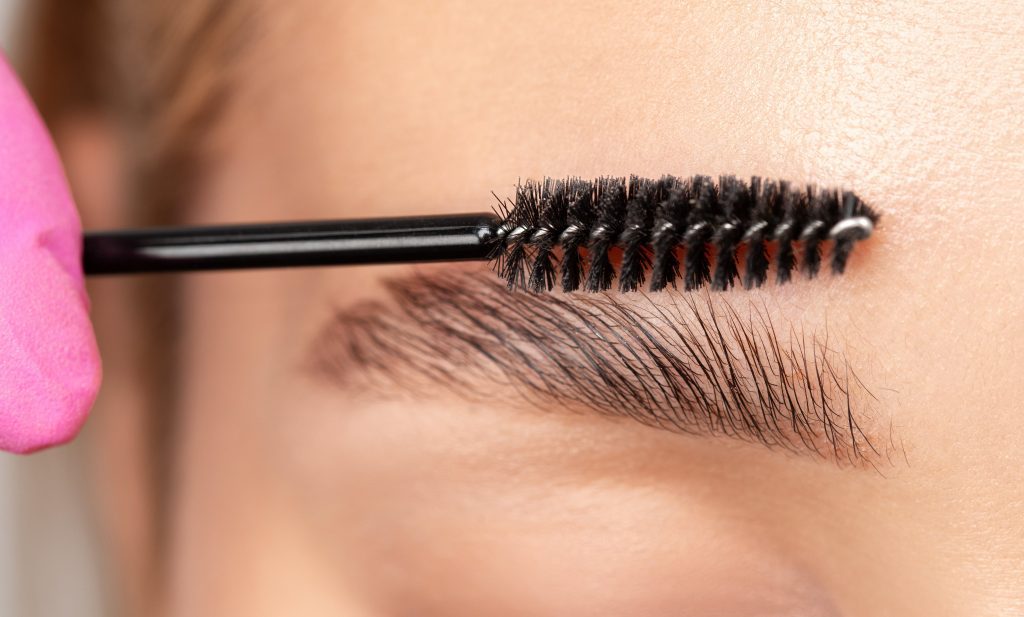 5 Things You'll Learn In a Cosmetology Program
Considering starting your career in cosmetology? Here are some things you'll need to know that cosmetology training programs teach you.
Hairstyling

You'll learn all the latest trends in hairstyling, including coloring, haircutting, and different designs. Cosmetology programs will often go over different hair types and textures. That way, when a client sits in your chair, you'll know exactly what kind of cut and style is best for their hair. Hairstyling courses in a cosmetology program may also include wigs, hair extensions, and the study of trichology.

Nail Services

Cosmetology instructors will go over the basics of nail services, like manicures and pedicures. By the end of the program, you'll be trained in cutting and sealing cuticles, sanitary nail practices, and types of polish!

Makeup

Makeup is an essential part of a cosmetology program. Most programs go over basic makeup techniques: matching foundation to skin, what product to use where, and the basics of eyeshadow and lip looks. Programs may also include the different types of makeup, such as editorial makeup, everyday makeup, special occasion glamour, and fantasy work.

Skin Care

Just like the perfect makeup look, healthy skin can also create a boost of confidence. Skin care is another important part of cosmetology and many programs go over skin care basics. This may include learning how to perform electrical, chemical, and manual facials.

Marketing & Legal

Learning different skills is the basis of cosmetology. But in order to be a successful cosmetologist, you need to learn how to market yourself and become familiar with state regulations. This will help you gain new clients, keep existing ones, and operate your practice safely.
Career Outlook for Cosmetologists
According to the Bureau of Labor Statistics, the career outlook for cosmetologists is expected to be good. However, jobs will remain competitive, which is why it is important to get the best training possible and have specialized skills. Haircutting, coloring, straightening, relaxing, and other advanced hair treatments have been trending recently and are projected to continue on the uptick.
Another thing worth considering is that the beauty industry is deemed to be a recession-proof industry. This is because, throughout economic downturns, it has remained relatively stable. Even in difficult times, people still strive to feel and look their best, which a cosmetologist can help with.
Even if you don't wish to work directly as a cosmetologist, getting your cosmetology license can help you land another job working as a:
Salon manager
Beauty salesperson
Beauty magazine editor
Cosmetology product designer
Fashion show stylist
Cosmetology instructor or school owner
Florida Academy Cosmetology Program
Ready to launch your career? Florida Academy is here to help.
The Florida Academy Cosmetology training program is a 10-month program that will leave you ready to take on the cosmetology industry. You'll learn everything from haircutting to makeup—and learn it all in a beautiful high-end salon! Our instructors are experts in the field and our courses offer the perfect blend of hands-on training and classroom learning. You'll be a master at basic, contemporary, and advanced cosmetology techniques in no time!
Pursue your passion at Florida Academy.