What It's Really Like Being an Esthetician
by
Have you ever wondered what it would be like to work as a nail technician? Is it your lifelong dream to give clients radiant complexions with specialized skincare treatments? If so, a career working as an esthetician is a great option for you.
As an esthetician, you'd help clients look and feel their best by performing various beauty and wellness techniques. All you have to do to become a licensed esthetician is complete a professional esthetician training program and gain hands-on experience in a real-world setting. Keep reading to learn more about what you can expect from a career as an esthetician.
Is being an esthetician worth it? – Learn More About Estheticians
Estheticians are skincare specialists who provide treatments to improve your skin's appearance and maintain its health. These treatments include facials, massages, waxing, and nail care. Estheticians also educate their clients on how to care for their skin at home so they can continue healthy practices after an appointment.
Estheticians vs. Aestheticians
Both estheticians and aestheticians work with clients to improve their appearance with skin and beauty techniques. The primary difference between the two is that while estheticians focus on skincare and cosmetic procedures, aestheticians focus on beauty treatments—such as hair and makeup styles. Estheticians usually work at spas or salons, whereas aestheticians usually work at cosmetics counters in department stores or drugstores.
Types of Esthetician Specialties
Esthetician specialties are the different types of treatments you can perform on clients to improve their appearance and overall health. Here are the primary specialties estheticians can choose from:
Skincare specialist
Nail technician
Hair removal technician
When you become a licensed esthetician, you can choose which specialties you want to provide based on your work setting. You can dabble in multiple specialties or pick just one to hone your skills toward.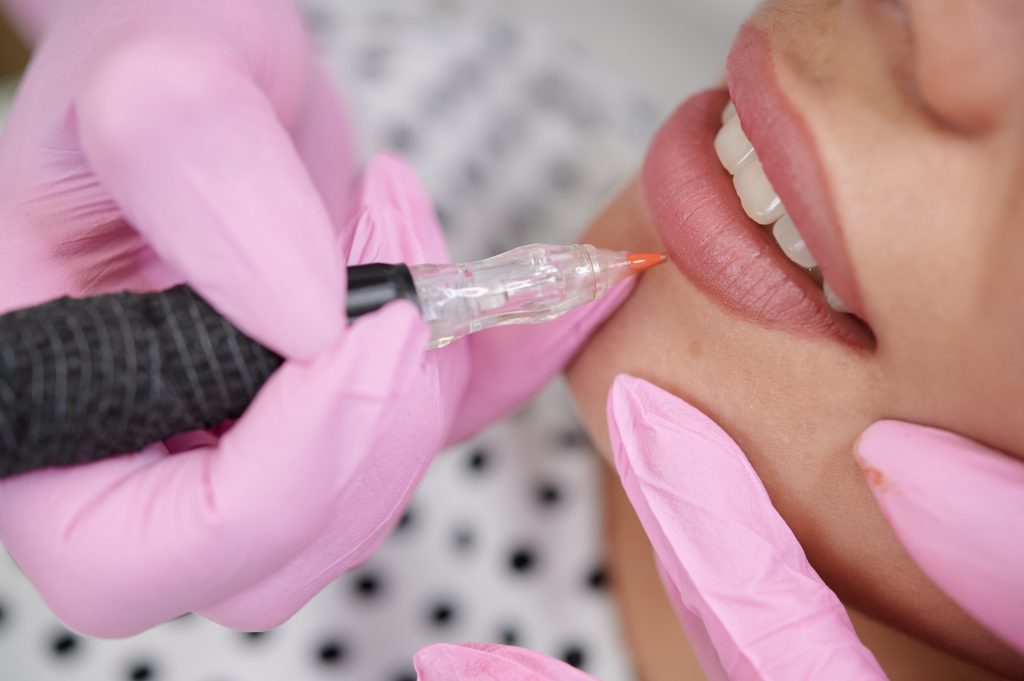 Is an esthetician a good career choice? – Check out these Career Opportunities
A healthy lifestyle includes healthy skin, and healthy skin requires proper professional treatment. As more people have prioritized their physical and mental health in recent years, the demand for estheticians has increased significantly. According to the Bureau of Labor Statistics, the esthetics field is expected to grow by 29% between 2020 and 2030—a much faster rate than the national average for other occupations. If you plan to pursue a career as an esthetician, you have promising opportunities to look forward to.
Esthetics and related careers are appealing options because they allow job flexibility.
Settings
Spas
Beauty salons
Hotels
Dermatology offices
Services
Pedicures
Manicures
Facials
Waxing
Massages
Whether you want to give facials at a local dermatologist's office or perform massages at an upscale spa, becoming a licensed esthetician will prepare you for any skin or nail-related task.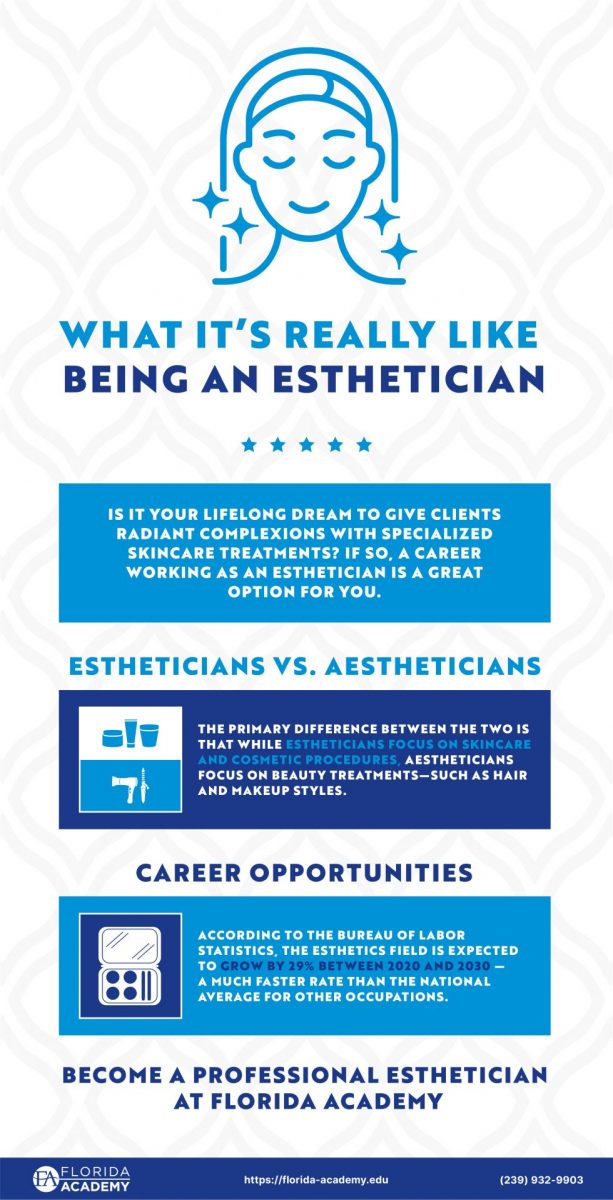 Become a Professional Esthetician at Florida Academy
You can become an esthetician in as little as 11 weeks at Florida Academy in Fort Myers, Florida. Our facility is equipped with modern equipment so you can learn the most up-to-date information on skin and nail care and perform the latest techniques. By providing hands-on training in a real-world setting, Florida Academy prepares students for successful careers as registered facial specialists.
If you're ready to jumpstart your career in esthetics, apply now for the Professional Esthetician Program at Florida Academy.