Top 5 FAQs About Barbering Training Programs
by
Have you ever wondered what it would be like to work as a professional barber? It all starts with finding the right barbering training program to acquire the skills you'll need for success in the field.
Most Common FAQs About Barbering Training Programs
Take a look at the top five barbering program FAQs people ask to get a better idea of what to expect.
1. What Does a Barber Do?
A barber specializes in cutting, trimming, and styling male hair. For many barbers, this includes shaving, trimming, and styling facial hair such as beards and mustaches. The barbering process involves shampooing, conditioning, towel or blow drying, and combing hair.
Barbers are also responsible for:
Staying on top of the latest trends and techniques
Offering hair advice
Engaging in conversation with clients and coworkers
Stocking and checking product inventory
Selling hair products
Managing money
Cleaning your workspace and tools after each client
2. How Does One Become a Barber in Florida?
The first step in becoming a barber is to gain real-world experience through focused barbering classes. The accredited barbering training program at Florida Academy—Florida's top barber school—merges expert classroom instruction with practical hands-on training to equip students for workplace success.
Once you complete a training program, you'll need to pass Florida's state exam to obtain your barbering license. All that's left to do after getting certified is secure a job.
3. What Skills Are Required to Become a Barber?
1. Hard Skills
Physical stamina: Barbering requires you to use your arms and hands all day while standing for hours at a time.
Dexterity: You'll have to handle various hair tools with precision.
2. Soft Skills
Customer service: You'll get to interact with many people from many different backgrounds.
Attention to Detail: Give clients that fresh, "just got my hair done" look
Personable: Maintaining a conversation with every client who walks through the door comes with the territory.
Time Management: Daily tasks include scheduling appointments along with cleaning, ordering, and stocking supplies.
Financial management: Barbers collect client payments, pay bills, purchase supplies, and keep financial records.
Organization: You must keep supplies and tools in order.
Flexibility: Life is crazy. Accept it now that some clients will schedule last-minute appointments and change times on you over and over.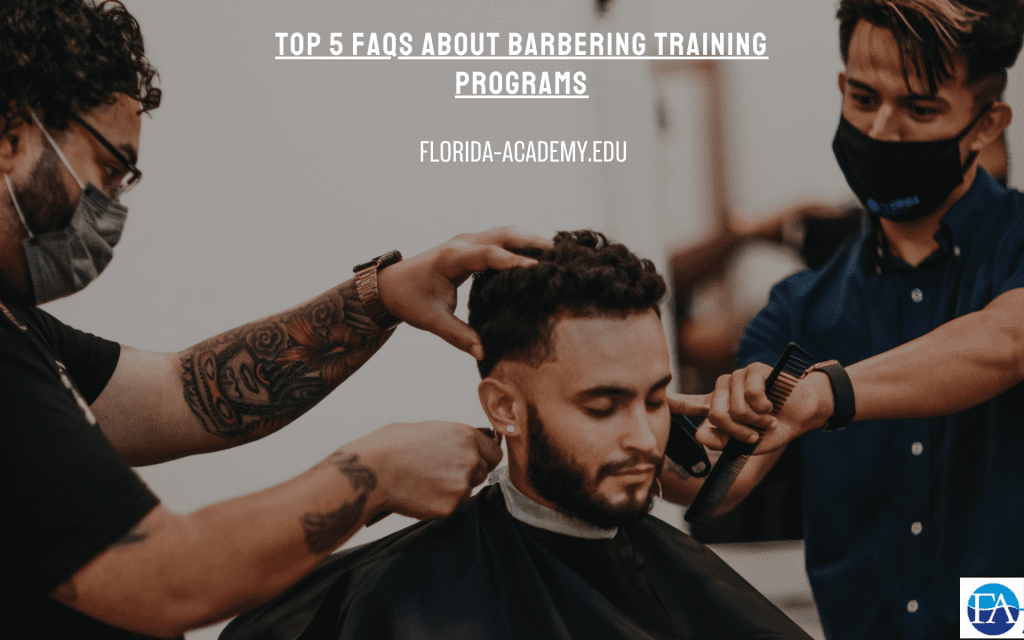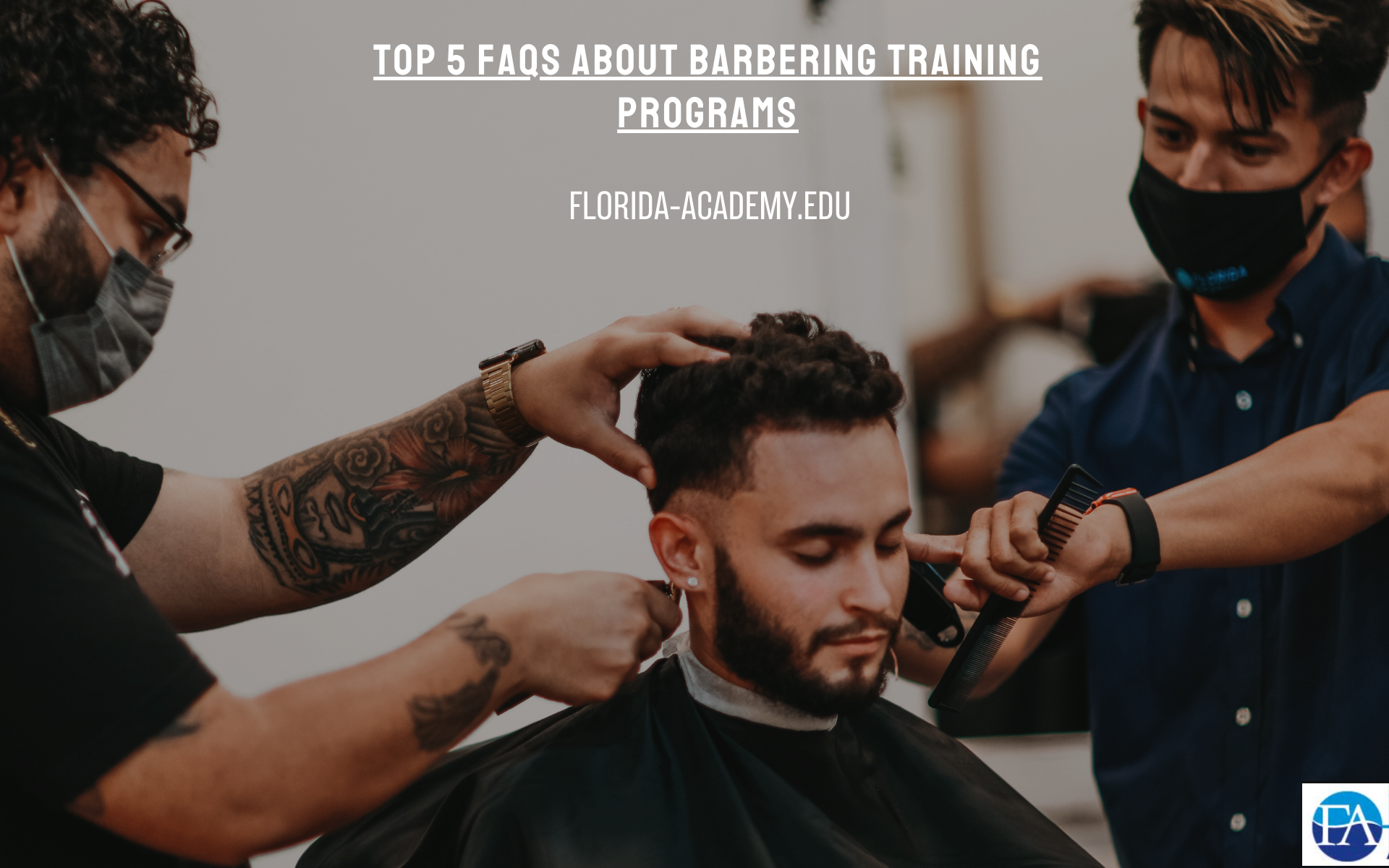 4. Where Do Barbers Work After Completing a Training Program?
Barbers have some flexibility in where they work. You can:
Take the freelance route by renting a chair in an established barbershop to work alongside fellow barbers
Open your own barbershop
Work on a film or theater set
5. Is Barbering a Good Career Choice?
The field of barbering, hairstyling, and cosmetology will experience a promising 19% growth rate between 2020 and 2030, a rate significantly faster than the national average for all occupations. This projection proves that barbering is an in-demand field that offers job security to workers.
Barbering also poses an opportunity to pursue a career you're passionate about. You get to be creative, have greater control over your work life, and find fulfillment in providing services people rely on—all while helping clients look and feel their best.
Prepare for Your Barbering Career at Florida Academy
The Restricted Barbering Program at Florida Academy is designed to prepare students with the skills they need to enjoy lifelong career success. Students learn from industry professionals who have years of real-world experience under their belts while gaining hands-on training in a simulated barbershop. Submit your application to jumpstart your barbering career.